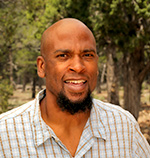 Is This Land Your Land?
Discussions around why African Americans and other People of Color might not think so, with Dudley Edmondson
Monday, July 6, 7pm, online, read more...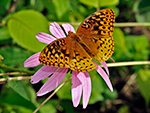 Prince William Butterflies
Monday, July 13, 7pm, online program
Brush up on your butterfly identification skills in this workshop led by Larry Meade. Read more...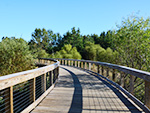 Potomac Heritage National Scenic Trail Moves Forward in Woodbridge
Monday, July 20, 7pm, online program with Brendon Hanafin, Prince William County Parks & Recreation Read more...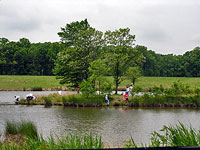 Quarantine at the Occoquan Bay National Wildlife Refuge with Kelley Studholme
Green open space close to home has never been more important.

I love the Spring just before total leaf out, here in Prince William County. We are so fortunate to live in a place near the Occoquan River, Belmont Bay, Occoquan Bay and Potomac River; all of which are tidal, causing a constant ebb and flow of the water and wetland areas. Each day is new and different offering migrating birds and ducks and other water fowl, not to mention the many plants, reptiles, and animals.
Due to the quarantine, I have limited my time outdoors to only a few locations in the area to observe wildlife and get a little exercise. Lately, Occoquan Bay Wildlife Refuge (OBWR) has been my go to place to enjoy nature. My back yard also works but I don't get as much exercise there. Read more...


Take a 3D tour of the Bluebells at Merrimac Farm WMA!
BOCS votes to initiate a Comprehensive Plan Amendment that would more than triple residential densities and allow access to public sewer in the Rural Crescent
After multiple failed attempts and with only one week notice, on Tuesday, December 3, 2pm meeting, Supervisors took an 11th hour vote to initiate a Comprehensive Plan Amendment for the Mid-County Parks & Estate Homes development plan proposed by Classic Concepts Homes. Click here to read more...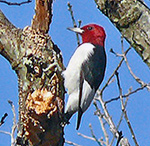 Places Worth Protecting: Silver Lake Park
Rare plant communities found at Silver Lake
In September 2009, two important, globally rare plant communities were discovered at Silver Lake: a basic oak-hickory forest (ranked G3) and an upland depression swamp (ranked G2). Read more...
The diversity of habitat at Silver Lake is an important contributing factor that explains the large variety of birds that can be found there. Once on a Christmas Bird Count, it was so cold that the quarry was one of the only unfrozen bodies of water in the entire count circle. The number and variety of ducks that sought refuge there that year was amazing, read more...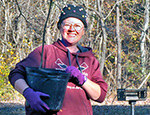 Volunteers Plant 158 Trees at Silver Lake Park
With 270 acres,
Silver Lake Park is a wonderful place for families to explore the great outdoors. Nearly 100 volunteers joined us on November 2 to plant 13 large trees along the entrance drive and 135 small trees near the picnic area. Read more...
PWCA 2020 Youth Achievement Award Program
Recognizing outstanding efforts of high school and college-aged persons for projects that make a difference. Accepting nominations now! Read more...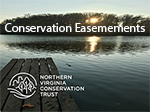 Presentations and video from PWCA's Grow Smart Forum: A Community Conversation on Rural Area Incentives with Countywide Benefits
14th High School Proposed for Environmentally Sensitive, Limited Access Property on Prince William Parkway
Thursday, June 20, 7pm at the Development Services Building, Room 107. Learn more about the high school proposed for a property on the southern side of PW Parkway near the Hoadley Road intersection. Sponsored by PWCA and MidCounty Civic Association, School Board Member Willie Deustch and Occoquan Supervisor Ruth Anderson will be there to hear community comments and answer questions. Read more...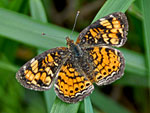 C2019 Annual NABA Butterfly Count, Manassas Circle
Help us count butterflies for the annual 4th of July Butterfly Count and learn more about butterfly populations close to home. Registration is required! This count is part of a national program led by the North American Butterfly Association (NABA), click here to read more.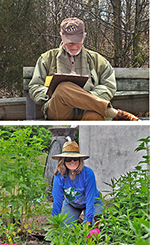 PWCA Honors Local Conservation Heros
Jim Waggener receives 2018 Wildlife Champion Award ... Nancy Vehrs receives 2018 Heart of Gold Award! Jim and Nancy's long-term support has helped conserve important natural areas. Their enthusiasm and knowledge has encouraged generations of naturalists of all ages. Read more...
PWCA Named 'One of the Best' Nonprofits by the Catalogue for Philanthropy
PWCA is delighted to be recognized by the Catalogue for Philanthropy. Since 2002, our work has opened doors to community action, from reclaiming native habitats to support for smart growth initiatives. "People want to know where to give and they need trusted information, says Bob Wittig, Executive Director of the Catalogue for Philanthropy.
WHAT'S HAPPENING
Check PWCA's YouTube Channel to view programs and more, here!

Urban Planning in the Time of Coronea with Tom Eitler, Urban Land Institute
Planning for the Future: The PWC Comprehensive Plan with Bill Milne, Planning Commission Chair
Re-thinking the Suburban Stormwater Paradigm, Part 1 and Part 2, with Jake Hosen, Purdue University
Beauty and the Bees with Judy Gallagher, insect enthusiast

Kristi Olson talks about living along the Occoquan Reservoir Shoreline and the value of green open space.
Nature is for Everyone: Black and Brown Faces in America's Wild Places
BEING RESCHEDULED!
An evening with author, photographer, and outdoor advocate Dudley Edmundson. Edmondson's talk explores the issues faced by minorities in the great outdoors, and captures the importance of connecting to our conservation heritage for all cultures and races. Read more...
2020 Bluebell Festival at Merrimac Farm WMA

CANCELLED!
Sunday, April 11, 2019. Read more about last year's festival here and view photos on Facebook here.

Bird Walks at Merrimac Farm WMA
...on the last Sunday of every month.

Northern Virginia Nature Guide
Find out who's living in your backyard

Bluebird Trails at Merrimac Farm & Chinn Park

Virginia Scenic Byways for PWC: A Little Something to Brag About
Nearly 40 miles of roads in Prince William are now included in Virginia's network of Scenic Byways status. Why should you care? More...