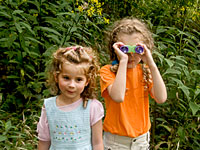 Spring is for Hope! PWCA 2021 Virtual Fundraiser Party
Sunday,, June 5, 7:00 to 8:30pm
Please join us for a celebration of special places and special people! Get your tickets (free or donation or visit our auction) to cap the Spring is for Hope season. Read more...
"Spring is for Hope!" Photo Contest
As we start to emerge from a year of covid-19 restrictions and winter turns to spring, we invite you to share your vision of springtime hope. We have three categories: Landscapes and Waterscapes, Native Plants and Wildlife People in Nature. Read more...
2021 Rain Barrel Raffle!
While we miss the camaraderie of the Bluebell Festival at Merrimac Farm again this year, we once again offer our annual Rain Barrel raffle.
Hand-painted by award winning artist James Gallagher, once again he's outdone himself with the best art ever.
We will spin the tumbler and draw the winning ticket on May 1 at Merrimac Farm. Read more here. Purchase tickets here!
Action Alert: The Independent Hill Small Area Plan and It's Many Issues
From threats to National Parks and the Rural Crescent to data centers and the existential threat of climate change, the Independent Hill Small Area Plan has issues of concern for everyone. We all have a stake in what happens next. Read more...
The Long Branch Development in the Rural Crescent
On January 19 2021 five Prince William Supervisors ignored the recommendations of the Planning Commission, Planning staff, School Board, MCB Quantico, the District Supervisor, and more than 600 citizens who wrote or spoke in support of the Rural Crescent and instead voted to change the Comprehensive Plan. Their vote removed land from the Rural Crescent, tripled the number of homes currently allowed, and approved a connection to public sewer. Keep reading...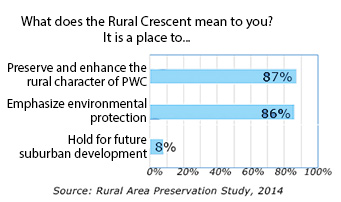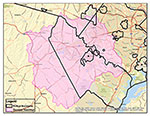 Vanishing Water? From the Rural Crescent to the Occoquan Reservoir
Thursday, February 11, 7pm, click here to register
Urban design and planning that puts nature at the center is the most effective approach to building communities that are resilient, an especially urgent challenge in the era of climate change. Read more...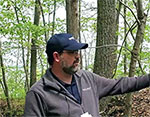 Cockpit Point on the Potomac: A Historical Refuge
Monday, February 22, 7pm, click here to register
Join PWCA and PWC Historic Preservation Division Manager Rob Orrison for a brief historic overview of the property, current conditions and a sneak peek preview of some of the plans for the future Cockpit Point Civil War Park. Read more...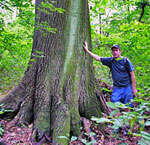 Protect Prince William Forest [National!] Park Board of Supervisors vote scheduled for January, exact date TBA
The Independent Hill Small Area Plan (SAP) proposes industrial development inside the legistative boundary of National Park, the Rural Crescent, and headwaters of Quantico Creek. Read more and sign up to speak remotely at the Board of Supervisors meeting.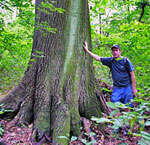 Managing Stormwater Opens a Door to So Much More!
"It's going to affect the fishermen, it's going to affect the economy and all of that starts on Harbor Drive. It starts here," says Larry Heath, a member of PWCA and water quality volunteer monitoring Quantico Creek, at the end of our walk through the parking lots at Westminster, where he and other volunteers have been working to address stormwater runoff. Read more...
Rural Area Incentives
Supervisors have implemented none of their recommendations aimed at supporting the value of our pr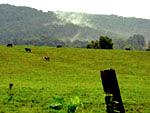 otected rural area, the Rural Crescent. Without incentives, we're looking at only one piece of the picture. Read more...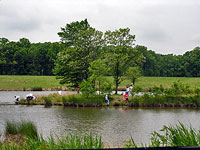 Quarantine at the Occoquan Bay National Wildlife Refuge with Kelley Studholme
Green open space close to home has never been more important.

I love the Spring just before total leaf out, here in Prince William County. We are so fortunate to live in a place near the Occoquan River, Belmont Bay, Occoquan Bay and Potomac River; all of which are tidal, causing a constant ebb and flow of the water and wetland areas. Each day is new and different offering migrating birds and ducks and other water fowl, not to mention the many plants, reptiles, and animals.
Due to the quarantine, I have limited my time outdoors to only a few locations in the area to observe wildlife and get a little exercise. Lately, Occoquan Bay Wildlife Refuge (OBWR) has been my go to place to enjoy nature. My back yard also works but I don't get as much exercise there. Read more...


Take a 3D tour of the Bluebells at Merrimac Farm WMA!
BOCS votes to initiate a Comprehensive Plan Amendment that would more than triple residential densities and allow access to public sewer in the Rural Crescent
After multiple failed attempts and with only one week notice, on Tuesday, December 3, 2pm meeting, Supervisors took an 11th hour vote to initiate a Comprehensive Plan Amendment for the Mid-County Parks & Estate Homes development plan proposed by Classic Concepts Homes. Click here to read more...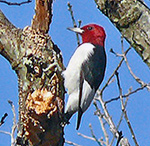 Places Worth Protecting: Silver Lake Park
Rare plant communities found at Silver Lake
In September 2009, two important, globally rare plant communities were discovered at Silver Lake: a basic oak-hickory forest (ranked G3) and an upland depression swamp (ranked G2). Read more...
The diversity of habitat at Silver Lake is an important contributing factor that explains the large variety of birds that can be found there. Once on a Christmas Bird Count, it was so cold that the quarry was one of the only unfrozen bodies of water in the entire count circle. The number and variety of ducks that sought refuge there that year was amazing, read more...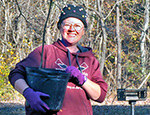 Volunteers Plant 158 Trees at Silver Lake Park
With 270 acres,
Silver Lake Park is a wonderful place for families to explore the great outdoors. Nearly 100 volunteers joined us on November 2 to plant 13 large trees along the entrance drive and 135 small trees near the picnic area. Read more...
PWCA 2020 Youth Achievement Award Program
Recognizing outstanding efforts of high school and college-aged persons for projects that make a difference. Accepting nominations now! Read more...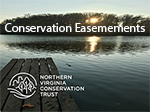 14th High School Proposed for Environmentally Sensitive, Limited Access Property on Prince William Parkway
Thursday, June 20, 7pm at the Development Services Building, Room 107. Learn more about the high school proposed for a property on the southern side of PW Parkway near the Hoadley Road intersection. Sponsored by PWCA and MidCounty Civic Association, School Board Member Willie Deustch and Occoquan Supervisor Ruth Anderson will be there to hear community comments and answer questions. Read more...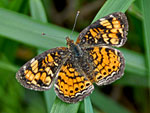 C2019 Annual NABA Butterfly Count, Manassas Circle
Help us count butterflies for the annual 4th of July Butterfly Count and learn more about butterfly populations close to home. Registration is required! This count is part of a national program led by the North American Butterfly Association (NABA), click here to read more.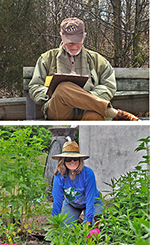 PWCA Honors Local Conservation Heros
Jim Waggener receives 2018 Wildlife Champion Award ... Nancy Vehrs receives 2018 Heart of Gold Award! Jim and Nancy's long-term support has helped conserve important natural areas. Their enthusiasm and knowledge has encouraged generations of naturalists of all ages. Read more...