Land Use 101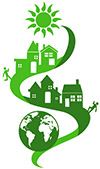 On April 28, local experts shared information and answered questions. Land use rules affect us all – from our backyard decks to our parks, schools, malls and offices. With every seat taken, this workshop was also a great opportunity to meet people who are working to improve our community. Read more and view the presentations here.

A Virginia Scenic Byway for PWC: A Little Something to Brag About
Virginia has more than 2,500 miles of Scenic Byways, including many miles in adjacent Fauquier County as well as Loudoun and Fairfax Counties. Prince William County currently has none. Last winter the Board of Supervisors unanimously endorsed the Scenic Byways designation for several roads, including Antioch, Aden, Joplin and Bristow Roads.Read more...

The Rural Crescent: Fact or Fiction?
On 9/20/2015 the Board of County Supervisors initiated three Zoning Text Amendments to revise Prince William County's protected rural area, known as the Rural Crescent. These Amendments are slowly moving their way through the process. Read more...
VRE Proposed Extension to Haymarket
At their September 6, 2016, Board meeting Prince William County Supervisors finalized a list identifying the County's transportation priorities for submission to the Virginia Department of Transportation (VDOT). The proposed VRE extension to Haymarket was originally included but removed before Supervisors approved the County's final list of priorities. Read more...
It's Schools v. Parks: Healthy Communities Have Both!
Prince William County Schools wants to build a new school on 27 of the 62 acres reserved for passive recreation at Chinn Park. In the Occoquan District, there are less than 5 acres of parkland per 1,000 people, not even close to the PWC standard of 15 acres per 1,000 people. Read more...
Nokesville Christmas Bird Count
Thanks to the 50 people who volunteered their time and expertise, the Nokesville Christmas Bird Count was a huge success again this year. We saw a good variety of birds, a total of 89 species and 19,302 individuals. We added three species to the Nokesville list: a Common Yellowthroat at the Cedar Run Wetland Bank in Fauquier, a Palm Warbler, and a Canvasback seen at MCB Quantico. Read more...
White-tailed Deer: Suburban Habitats, Ecological Impacts, and Management Tools
Rural Crescent - Looking to the Future

In April 2014, the Planning Office presented the Rural Crescent Study results to the Board of Supervisors. According to the report, public input revealed a strong consensus on the importance of maintaining a rural area in Prince William County. PWCA hosted a community forum on this in March. Click
HERE to read more and watch the video...
Buffer Restoration on Minnieville Road by K9 Gunner Memorial Dog Park

Help us keep up the good work! Wiith support from volunteers, we have planted hundreds of shrubs and wildflowers. Together we're transforming the slope adjacent to the dog park, having fun, and improving stormwater runoff problems.
Read more...
Nokesville Christmas Bird Count

Sunday, December 27 beginning at 7:00am. Registration required to alliance@pwconserve.org, 703.499.4954. Last year, nearly 40 people identified 93 species, a high count for the Nokesville CBC. The full results are online here.The Christmas Bird Count, led by the National Audubon Society, is the oldest and largest citizen science event in existence. The Nokesville survey area covers a diverse landscape covering the transition from coastal plain to piedmont ecosystems. Read more...
Occoquan Sub-watershed Study

The Occoquan Sub-watershed study assessed stream conditions, identified stormwater problem areas and prioritized restoration needs. Watershed Mgt. will present their findings from the Occoquan Sub-watershed Study at tomorrow's BOS meeting, 2pm at McCoart Government Center. Read more...

Gardening for Butterflies
You can help create an urban home for birds, bees and butterflies by adding some plants that wildlife prefers to your backyard. If your neighbors follow suit, you have the start of a pollinator pathway! Read more...
WHAT'S HAPPENING

Spring Cleaning at the Wildlife Garden
Saturday May 6 (We could definitely use some help!)

Land Use 101
A workshop for homeowners, civic groups, realtors and others interested in planning for a bright future.
Fri, April 28, 9am to 2:30pm

Minnieville Road Buffer Work Day
Sunday May 21, 1:30 to 3:30pm

PWCA Open House
with special guest Kevin Rose, VA Dept. of Game & Inland Fisheries
Monday, May 22, 5:30 to 7pm

Bird Walks at Merrimac Farm WMA
...on the last Sunday of every month
.

Nokesville Christmas Bird Count
Stay tuned for the results of the December 26 citizen science survey!

Read the November issue of CPW Today
featuring articles on climate change, trails, coal ash and more.

Northern Virginia Nature Guide
Find out who's living in your backyard
Bluebird Trails at Merrimac Farm & Chinn Park
Bluebell Festival at Merrimac Farm WMA

The 2018 Bluebell Festival on April 8 will celebrate the ten year anniversary of the opening of Merrimac Farm!
Buffer Restoration on Minnieville Road by K9 Gunner Memorial Dog Park

Together we're transforming the slope adjacent to the dog park, having fun, and improving stormwater runoff problems.
Read more...

Conservation groups support public access for wildlife-dependent activities
After 42 years of public ownership with no public access... Read more...
$1 Million Stream Restoration: Powell's Creek at Hylbrook Park
Poor stormwater management has caused damages that are now costing $1 million to "fix." Taxpayers fund most restoration projects. It's time to stop adding to the problem. We need a standard, county-wide solution now. Read more...