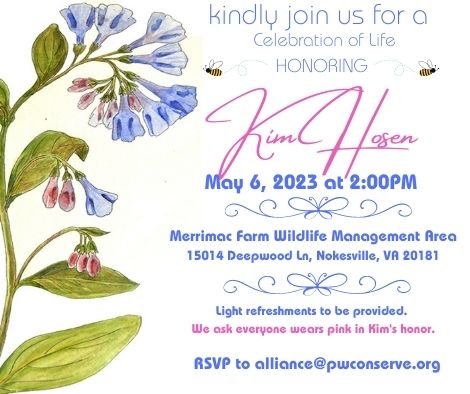 Kim Hosen, defender of PWC's natural areas

It is with great sadness that we announce the passing of our founding Executive Director, Kim Hosen. The long-time Lake Ridge resident showed strength and determination to the end --wrapping up her earthly duties in tadem with her beloved Bluebell Festival.
As the defender of Prince William County's natural places, green spaces, especially the Rural Crescent, her legacy lives on through our work and every resident in PWC who sees the unique beauty here and stands to protect what we have and quality of life for all.
We hope you will join us for a celebration of life honoring Kim on Saturday, May 6th at 2 pm at Merrimac Farm WMA. Share memories and stories with friends and family and enjoy light refreshments. RSVP to alliance@pwconserve.org.
Welcome Our New Executive Director!
Please join our autumn party on October 8 to meet our new Executive Director, Court Squires, for a fun evening with friends, food, inspiring words from Frank Washington, and to support 20 years of success! Special speaker Frank Washington will lead a lively community conversation, recognizing that, "a true community stands together on a foundation of hope, faith, and love bound by a sense of integrity."
At a time when we're feeling the pressures of development, we're here through thick and thin as an advocate for our trees, clean water, and healthy communities. Court notes, "As the county further develops, so does PWCA's plight for smart growth and conservation of our ecological and historical heritage - two things that once erased can never be truly replicated." Seating is limited, click here to RSVP today!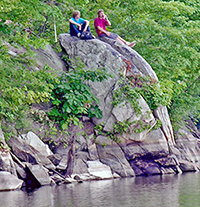 COMMUNITY TOWN HALL
Help Protect the Health of the Occoquan Reservoir
Thursday, June 2, 7:00pm at Jenkins Elementary School 4060 Prince William Parkway, Woodbridge Free. Click HERE to view the recording!
From the Outer Beltway to the Occoquan Reservoir, and from Prince William Forest Park to Manassas National Battlefield, proposed land use changes threaten public drinking water supply and quality of life for all.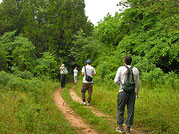 Protect Dove's Landing Park
The Prince William Parks Dept. is beginning their Master Planning Process to finalize how this natural area parkland will be used. At the community meeting on April 21, residents expressed strong support for passive recreation activities and placing the site in a conservation easement to ensure long-term preservation of this great natural area. Read more...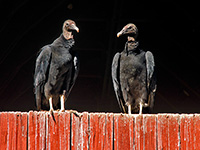 Letters of Support to protect important cultural and environmental resources from conversion to Data Centers in Prince William County
We're working to save the Rural Crescent, Occoquan Reservoir Watershed, PW Forest [National] Park and Manassas National Battlefield Park. Read more...
Bluebell Festival at Merrimac Farm Wildlife Management Area
Sunday, April 10, from 10:00am to 4:00pm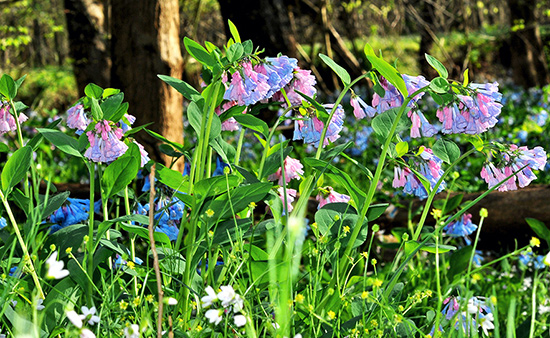 Please join us to welcome spring, celebrate nature close to home and view the fabulous Virginia Bluebells that carpet the Cedar Run shoreline for nearly a mile. Meet local organizations and people who are working to improve our community. Click here to view this years rain barrel raffle, tour schedules and more.
Take a 3D tour of the Bluebells at Merrimac Farm WMA!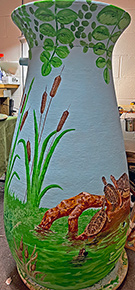 2021 Rain Barrel Raffle
The Rain Barrel raffle is back again this spring! Hand-painted by award winning artist James Gallagher, once again he's outdone himself with the best art ever.
Tickets are $5 each or 5 for $20. We'll pick the winner on Sunday, April 10 at the end of the Bluebell Festival. You do not need to be present to win.
Add a new dimension to your personal landscape! Proceeds benefit outdoor programs at Merrimac Farm, including the Wildlife Garden, Annual Butterfly Count, and the Bluebell Festival. Please visit our raffle website to purchase tickets today or click here for more info.
We will spin the tumbler and draw the winning ticket on April 10 at the Bluebell Festival at Merrimac Farm. Read more here. Purchase tickets here!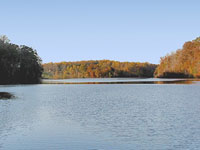 The Occoquan Watershed and Your Drinking Water Supply
The Occoquan Reservoir supplies about 40% of the clean drinking water for nearly 2 million people who live and work in Northern Virginia and, in an emergency, can supply the whole demand. Read more...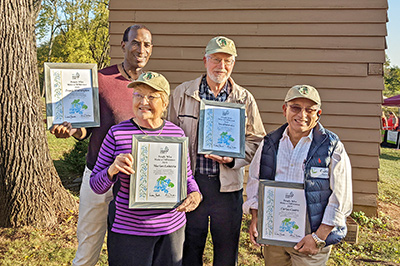 People Who Make a Difference: 2021 Awards
PWCA recognizes the power of people, our voices, our stories and our actions. Much of what makes Prince William County special is the result of individuals who are leading the way to protect our quality of life. Click here to read about the people we recognized this year.
Protect our National Parks and the Rural Crescent!
On July 20 2021 conservation organizations held a press conference to share their support for protecting national parks and the Rural Crescent from industrial sprawl. Watch the video from the press conference below or click here to view on our You Tube Channel, where speakers are time stamped.
Participating groups include PWCA, National Parks Conservation Association, Coalition to Save Historic Thoroughfare, Piedmont Environmental Council, Manassas Battle Trust, and Virginia Native Plant Society.
Results of the 2021-22 Nokesville Christmas Bird Count
The Nokesville count circle, centered at Merrimac Farm WMA, covers a diverse landscape at the edge of the Baltimore-Washington metropolitan area and captures the transition from coastal plain to piedmont ecosystems. Although diversity was lower than in past years, we saw some remarkable birds and had a great day. Click here to read more and view the results.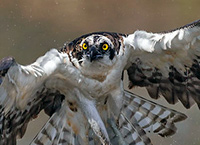 2021 Photo Contest - The Results are In!
Congratulations to Gary Myers, Art Cole and Urlene Alling for their fabulous photos! Treat yourself to a closer look at wildlife and natural areas in Prince William County. Click here to view the winning photos...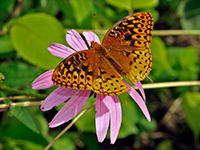 Annual Butterfly Count, Manassas Circle
This count is part of a national program led by the North American Butterfly Association (NABA), which compiles information about butterfly populations and distribution that is used to study effects of climate and habitat change on North American butterflies. Every year we form teams and see how many butterflies we can find within our count circle. View the 2021 results...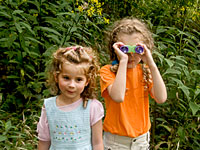 Spring is for Hope! PWCA 2021 Virtual Fundraiser Party
Saturday, June 5, 7:00 to 8:30pm

Please join us for an online celebration of special places and special people! Register here to receive a link to join the event (free or donation or visit our auction) to cap the Spring is for Hope season. Read more...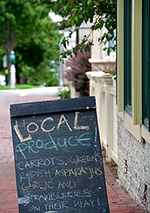 Building Better Burbs
Suburban Areas that expect to flourish and successfully compete with their urban counterparts to attract and retain talent, need to encourage a better approach to urban design. Waiting for the "market" only to solve this dilemma is putting the future of the county's economic vitality in the hands of a few innovative developers. Read more...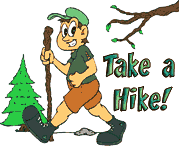 Data Centers Don't Belong Beside National Parks!
On Tuesday, May 18, Supervisors will consider the initiation of a Zoning Text Amendment to the Data Center Overlay Opportunity District. They have indicated the changes being considered include allowing an 800 acre data center campus along Pageland Lane, between Conway Robinson State Forest and the Manassas National Battlefield Park. Read more...
Deer in Your Back Yard
In 2017 Supervisors created a Pilot Archery Deer Management Program. This program was developed over several years by a workgroup consisting of representatives from the Police Dept, Public Works, Parks & Recreation, and the VA Dept of Wildlife Resources. Although the program was a big success, the Parks Dept. has abandoned the program saying they need additional staff to continue. Read more...
Action Alert: The Independent Hill Small Area Plan and It's Many Issues
From threats to National Parks and the Rural Crescent to data centers and the existential threat of climate change, the Independent Hill Small Area Plan has issues of concern for everyone. We all have a stake in what happens next. Read more...
The Long Branch Development in the Rural Crescent
On January 19 2021 five Prince William Supervisors ignored the recommendations of the Planning Commission, Planning staff, School Board, MCB Quantico, the District Supervisor, and more than 600 citizens who wrote or spoke in support of the Rural Crescent and instead voted to change the Comprehensive Plan. Their vote removed land from the Rural Crescent, tripled the number of homes currently allowed, and approved a connection to public sewer. Keep reading...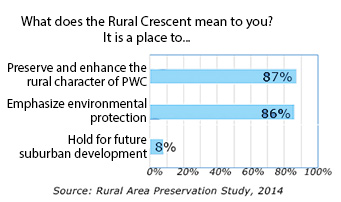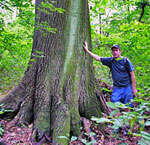 Protect Prince William Forest [National!] Park Board of Supervisors vote scheduled for January, exact date TBA
The Independent Hill Small Area Plan (SAP) proposes industrial development inside the legislative boundary of National Park, the Rural Crescent, and headwaters of Quantico Creek. Read more and sign up to speak remotely at the Board of Supervisors meeting.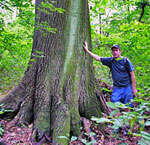 Managing Stormwater Opens a Door to So Much More!
"It's going to affect the fishermen, it's going to affect the economy and all of that starts on Harbor Drive. It starts here," says Larry Heath, a member of PWCA and water quality volunteer monitoring Quantico Creek, at the end of our walk through the parking lots at Westminster, where he and other volunteers have been working to address stormwater runoff. Read more...
Rural Area Incentives
Supervisors have implemented none of their recommendations aimed at supporting the value of our pr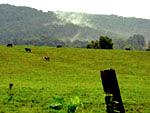 otected rural area, the Rural Crescent. Without incentives, we're looking at only one piece of the picture. Read more...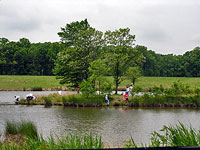 Quarantine at the Occoquan Bay National Wildlife Refuge with Kelley Studholme
Green open space close to home has never been more important.

I love the Spring just before total leaf out, here in Prince William County. We are so fortunate to live in a place near the Occoquan River, Belmont Bay, Occoquan Bay and Potomac River; all of which are tidal, causing a constant ebb and flow of the water and wetland areas. Each day is new and different offering migrating birds and ducks and other water fowl, not to mention the many plants, reptiles, and animals.
Due to the quarantine, I have limited my time outdoors to only a few locations in the area to observe wildlife and get a little exercise. Lately, Occoquan Bay Wildlife Refuge (OBWR) has been my go to place to enjoy nature. My back yard also works but I don't get as much exercise there. Read more...
BOCS votes to initiate a Comprehensive Plan Amendment that would more than triple residential densities and allow access to public sewer in the Rural Crescent
After multiple failed attempts and with only one week notice, on Tuesday, December 3, 2pm meeting, Supervisors took an 11th hour vote to initiate a Comprehensive Plan Amendment for the Mid-County Parks & Estate Homes development plan proposed by Classic Concepts Homes. Click here to read more...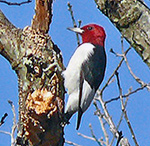 Places Worth Protecting: Silver Lake Park
Rare plant communities found at Silver Lake
In September 2009, two important, globally rare plant communities were discovered at Silver Lake: a basic oak-hickory forest (ranked G3) and an upland depression swamp (ranked G2). Read more...
The diversity of habitat at Silver Lake is an important contributing factor that explains the large variety of birds that can be found there. Once on a Christmas Bird Count, it was so cold that the quarry was one of the only unfrozen bodies of water in the entire count circle. The number and variety of ducks that sought refuge there that year was amazing, read more...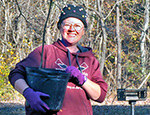 Volunteers Plant 158 Trees at Silver Lake Park
With 270 acres,
Silver Lake Park is a wonderful place for families to explore the great outdoors. Nearly 100 volunteers joined us on November 2 to plant 13 large trees along the entrance drive and 135 small trees near the picnic area. Read more...
PWCA 2020 Youth Achievement Award Program
Recognizing outstanding efforts of high school and college-aged persons for projects that make a difference. Accepting nominations now! Read more...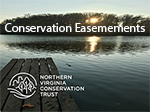 14th High School Proposed for Environmentally Sensitive, Limited Access Property on Prince William Parkway
Thursday, June 20, 7pm at the Development Services Building, Room 107. Learn more about the high school proposed for a property on the southern side of PW Parkway near the Hoadley Road intersection. Sponsored by PWCA and MidCounty Civic Association, School Board Member Willie Deustch and Occoquan Supervisor Ruth Anderson will be there to hear community comments and answer questions. Read more...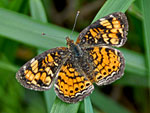 C2019 Annual NABA Butterfly Count, Manassas Circle
Help us count butterflies for the annual 4th of July Butterfly Count and learn more about butterfly populations close to home. Registration is required! This count is part of a national program led by the North American Butterfly Association (NABA), click here to read more.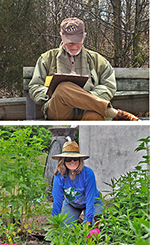 PWCA Honors Local Conservation Heros
Jim Waggener receives 2018 Wildlife Champion Award ... Nancy Vehrs receives 2018 Heart of Gold Award! Jim and Nancy's long-term support has helped conserve important natural areas. Their enthusiasm and knowledge has encouraged generations of naturalists of all ages. Read more...