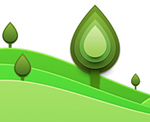 Trees on Tap: Grow Smart Prince William
PWCAs June 25 2019 Trees on Tap program featured Tom Eitler, Urban Land Institute, who presented an overview of challenges and opportunities for creating a sustainable future for Prince William Communities. Nearly 70 people joined us for a lively, positive conversation about community choices and lessons learned. Read more...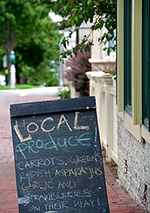 It Can Happen Here: Grow Smart Prince William
Tuesday, June 25, 6:30 pm to 8:30 pm at Water's End Brewery. Join PWCA and Tom Eitler, Urban Land Institute, for a discussion on how new development could redefine Prince William County's image to attract and retain talent as a means to compete in the Washington DC region. Read more.
Community Meeting!
14th High School Proposed for Environmentally Sensitive, Limited Access Property on Prince William Parkway
Thursday, June 20, 7pm at the Development Services Building, Room 107. Learn more about the high school proposed for a property on the southern side of PW Parkway near the Hoadley Road intersection. Sponsored by PWCA and MidCounty Civic Association, School Board Member Willie Deustch and Occoquan Supervisor Ruth Anderson will be there to hear community comments and answer questions. Read more...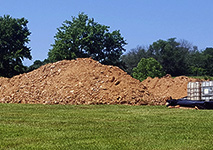 Silver Lake Park - Natural Areas at Risk
When Silver Lake was given to the Parks Dept. for use as a "nature-based park," many people were concerned about PWC's ability to manage the property properly. A resident requested a proffer interpretation to make sure everyone understood the allowed uses. Today, it looks like those concerns were justified. Read more...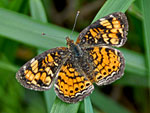 C2019 Annual NABA Butterfly Count, Manassas Circle
Help us count butterflies for the annual 4th of July Butterfly Count and learn more about butterfly populations close to home. Registration is required! This count is part of a national program led by the North American Butterfly Association (NABA), click here to read more.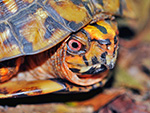 Citizen Science is for the Birds: the Nokeville Christmas Bird Count
The Nokesville survey circle, sponsored by PWCA, was held on Sunday, December 23, beginning at 7am. Click here to read more about the count.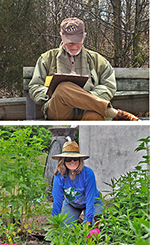 PWCA Honors Local Conservation Heros
Jim Waggener receives 2018 Wildlife Champion Award ... Nancy Vehrs receives 2018 Heart of Gold Award! Jim and Nancy's long-term support has helped conserve important natural areas. Their enthusiasm and knowledge has encouraged generations of naturalists of all ages. Read more...
PWCA Named 'One of the Best' Nonprofits by the Catalogue for Philanthropy
PWCA is delighted to be recognized by the Catalogue for Philanthropy. Since 2002, our work has opened doors to community action, from reclaiming native habitats to support for smart growth initiatives. "People want to know where to give and they need trusted information, says Bob Wittig, Executive Director of the Catalogue for Philanthropy.

2018 Blueprint for Better Transportation in Northern Virginia
PWC partnered with other regional conservation groups and prepared a plan describing where we should grow and how investing in the right transportation projects can steer that growth. The Blueprint identifies some specific projects in Prince William that can shape future growth to match the Mobility vision in the county's Strategic Plan. Read more...
Mid-County Parks & Estate Homes - Not Initiated but Not Gone Either
On March 6, Supervisors considered the proposed initiation of a Comprehensive Plan Amendment (CPA) for 320 acres in the Rural Crescent, between Bristow Road and Route 234. This proposal, Mid-County Parks & Estate Homes, asked for approval to build 118 new homes, more than triple the allowed density for Rural Crescent properties. Click here to read more...
WHAT'S HAPPENING

Wildlife Garden Work Days at Merrimac Farm
Saturday, June 8, 9 am to 12 pm
Saturday, June 22, 9 am to 12 pm

Wildlife Garden Workdays at Minnieville Road
Coming soon...

2019 Annual Butterfly Count Manassas Circle
Saturday, July 20, 10am
Read more about the previous survey... .
Butterfly Identification Workshop - Brush Up for the 2019 Butterfly Count
Saturday, July 13, 1 to 3pm

Bird Walks at Merrimac Farm WMA
...on the last Sunday of every month
.
2019 Bluebell Festival at Merrimac Farm WMA!!

Sunday, April 14, 2019. Read more here and view photos on Facebook here.

Northern Virginia Nature Guide
Find out who's living in your backyard

Bluebird Trails at Merrimac Farm & Chinn Park

Virginia Scenic Byways for PWC: A Little Something to Brag About
Nearly 40 miles of roads in Prince William are now included in Virginia's network of Scenic Byways status. Why should you care? More...