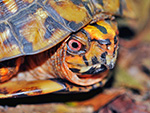 Trees on Tap - The Planned Davis Ford Park
Join us Monday, October 29, 6:30pm at Water's End Brewery, Dillingham Square.
The story began in 2005 when Prince William County Schools proposed to build a new school on the 58-acres at 5901 Davis Ford Road, public land owned by the Service Authority. Today, thanks to the long-term efforts of local communities, this site is slated for use as natural area parkland. What's happening to make this new park a reality? Join us to learn more... bring your questions and ideas!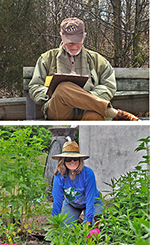 PWCA Honors Local Conservation Heros
Jim Waggener receives 2018 Wildlife Champion Award ... Nancy Vehrs receives 2018 Heart of Gold Award! Jim and Nancy's long-term support has helped conserve important natural areas. Their enthusiasm and knowledge has encouraged generations of naturalists of all ages. Read more...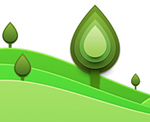 Rural Crescent Update
Following several community meetings where Prince William residents expressed their strong support to the Rural Crescent, the Planning Office announced they would delay their report for the Comprehensive Plan Amendment until spring 2019 or later. Read more...


Prince William Conservation Alliance Named 'One of the Best' Nonprofits by the Catalogue for Philanthropy
Celebrate with us on Monday, June 25, 6pm at Water's End Brewery, Dillingham Square, Lake Ridge!
PWCA is delighted to be recognized by the Catalogue for Philanthropy. Since 2002, our work has opened doors to community action, from reclaiming native habitats to support for smart growth initiatives. "People want to know where to give and they need trusted information, says Bob Wittig, Executive Director of the Catalogue for Philanthropy. "Based on our in-depth review, we believe that Prince William Conservation Alliance is one of the best community-based nonprofits in the region." Read more...

2018 Blueprint for Better Transportation in Northern Virginia
PWC partnered with other regional conservation groups and prepared a plan describing where we should grow and how investing in the right transportation projects can steer that growth. The Blueprint identifies some specific projects in Prince William that can shape future growth to match the Mobility vision in the county's Strategic Plan. Read more...
Mid-County Parks & Estate Homes - Not Initiated but Not Gone Either
On March 6, Supervisors considered the proposed initiation of a Comprehensive Plan Amendment (CPA) for 320 acres in the Rural Crescent, between Bristow Road and Route 234. This proposal, Mid-County Parks & Estate Homes, asked for approval to build 118 new homes, more than triple the allowed density for Rural Crescent properties. Click here to read more...

Virginia Scenic Byways for PWC: A Little Something to Brag About
In July 2016, the Virginia Commonwealth Transportation Board put up signs to identify the nearly 40 miles of roads in Prince William that are now included in Virginia's network of Scenic Byways status. Why should you care? More...

Route 29 Small Area Plan
Selected parcels along Route 29, from near Wegman's to North Fork, may get re-planned to allow for increased residential and commercial development. More...
VRE Proposed Extension to Haymarket
At their September 6, 2016, Board meeting Prince William County Supervisors finalized a list identifying the County's transportation priorities for submission to the Virginia Department of Transportation (VDOT). The proposed VRE extension to Haymarket was originally included but removed before Supervisors approved the County's final list of priorities. More...
WHAT'S HAPPENING

Wildlife Garden Workdays
Saturday, October 6, 9am to noon! Read more...

Bird Walks at Merrimac Farm WMA
...on the last Sunday of every month
.

Northern Virginia Nature Guide
Find out who's living in your backyard

Bluebell Festival at Merrimac Farm WMA

The 2019 Bluebell Festival will be on Sunday, April 7... celebrating the 11th anniversary of the opening of Merrimac Farm!

Bluebird Trails at Merrimac Farm & Chinn Park
Buffer Restoration on Minnieville Road by K9 Gunner Memorial Dog Park

Together we're transforming the slope adjacent to the dog park, having fun, and improving stormwater runoff problems.
Read more...

Results of the Annual Butterfly Count Manassas Circle

Led by PWCA, 29 butterfly enthusiasts formed teams and surveyed a 113,000 acre territory centered at Manassas Airport on August 6. All told we saw 49 different species and 703 individuals. Highlights included some caterpillars - two Black Swallowtails and five Silvery Checkerspots. More...
Nokesville Christmas Bird Count

Sunday, December 27 beginning at 7:00am. Registration required to alliance@pwconserve.org, 703.499.4954. Last year, nearly 40 people identified 93 species, a high count for the Nokesville CBC. The full results are online here.The Christmas Bird Count, led by the National Audubon Society, is the oldest and largest citizen science event in existence. The Nokesville survey area covers a diverse landscape covering the transition from coastal plain to piedmont ecosystems. Read more...