Thoroughfare: A Town Under Siege with Frank Washington
Welcoming remarks from Supervisor Pete Candland and PWC Archaeologist Justin Patton
May 3, 7PM. Register here.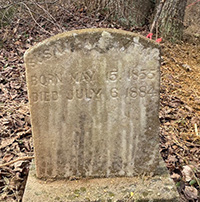 Thoroughfare, located off Route 55 outside Haymarket, was established by freed slaves and Native Americans as a self-sufficient standalone farming community. Their descendents have deep roots in our history, including the civil war. Now that history is being threatened by encroaching development.

Join us for an installment of Places Worth Protecting for a conversation with resident Frank Washington, who formed the Coalition to Save Historic Thoroughfare. We'll discuss the history of perseverance and hope, and learn how that legacy continues today as the community faces new challenges and threats.

The freed slaves and Native Americans of Thoroughfare endured hardships, pain, and suffering. That legacy is coupled with a legacy of pride, love, and faith in God that a better life could be created for their families.

The story of Thoroughfare is our collective shared history. It deserves to be preserved for generations to come.
Meet Virginia's Bats
Monday, April 26, 7pm. Register
here.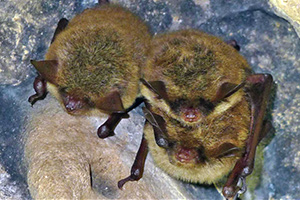 "It's a bat!" The very word elicits an emotional response from most people whether apprehension and nervousness or fascination and awe.
These flying mammals are often associated with vampires like Count Dracula or that dark brooding superhero. But bats are so much more than their pop culture depictions. They, like all wildlife in Virginia, are an important natural resource and a valuable asset.

Join us for a conversation with Wildlife Information Biologist, Susan Watson from the Virginia Department of Wildlife Resources to learn about bats including species that may occur in the Prince William area.

We'll explore bats, their ecology, and their importance globally down to species you might see in your backyard! Bat conservation is becoming more and more important, learn what resources are available and how you can help.
Bird Walks at Merrimac Farm WMA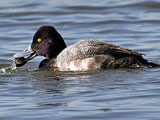 On the last Sunday of every month at 8am (except December when we sponsor the Nokesville Christmas Bird Count) at Merrimac Farm, Stone House, 15014 Deepwood Lane, Nokesville, directions
We'll look for birds as we travel through the uplands to the edge of the floodplain, covering a variety of habitats, including open fields and woodland edges. Everyone is welcome.
Dress for the weather, bring binoculars and cameras. More info and RSVP to PWCA , 703.499.4954 or alliance@pwconserve.org. View the bird list for Merrimac Farm HERE.