IN THIS ISSUE
Merrimac Farm - Join us to celebrate the Grand Opening!
Silver Lake - Board Vote on April 8!

Parkland Update - New parkland inventory unveiled on April 8
Hike the Reservoir Shoreline - Join us on April 19 for another exciting foray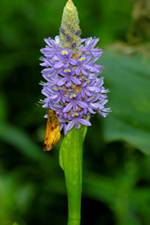 "Out-of-doors: that part of one's environment upon which no government has been able to collect taxes."
— Ambrose Bierce
Merrimac Farm Grand Opening Celebration!
A Virginia Conservation Partnership
You are cordially invited to a Dedication and Opening ceremony at
Merrimac Farm Wildlife Management Area
Thursday, April 10 at 10:00 a.m.
14712 Deepwood Lane, Nokesville, VA
Read more...
WHEN: Tuesday, April 8 at 7:30 p.m. Board meeting
WHERE: Board Chambers, McCoart Govt. Center
Click here to share your views with Supervisors.
Silver Lake has been closed to the public since December 2006, when Toll Bros. transfered the land to Prince William County.
Prince William already has one Public Land Keep Out sign at Dove's Landing that looks like it is here for the forseeable future.
Dove's Landing could be opened to the public at virtually no cost to taxpayers. There is already a small parking area and existing trail network. Despite this, on March 18 the Board decided not to consider opening Dove's Landing to the public at this time due to the County's serious budget shortfalls.
We don't want to repeat this scenario at Silver Lake!
Encourage Prince William Supervisors to approve the Silver Lake proposal that will:
Open Silver Lake to the public within the current budget cycle;
Provide the greatest number of public parkland acres;
Maximize passive recreation uses;
Help cultivate a sense of stewardship for Prince William natural areas.
Supervisors will consider three proposals for Silver Lake:
PWC Park Authority - Proposal has changed to emphasize passive recreation, although no final uses would be determined before their Master Planning process is complete; active recreation and RV storage remain possibilities.

This proposal requires Board approval for a budget increase of $215,000 annually to cover Park Authority operating costs at Silver Lake and the use of up to $1.6 million in developer contributions from the Dominion Valley rezonings (dedicated for Long Park, Sudley Park or Silver Lake) to develop the property.

Northern Virginia Park Authority - Proposal involves the 230-acre Silver Lake property; future opportunities for additional acquisitions are also discussed. There is a focus on passive recreation, although RV storage is still included and no final uses would be determined before their Master Planning process is complete.

This proposal would require a $1.6 million yearly commitment to the Northern Virginia Regional Park Authority beginning in fiscal year following approval.

Bull Run Mountain Conservancy - Proposal adds a 270-acre adjacent property to the total park acreage that would be open to the public at Silver Lake. There is a focus on passive recreation, no RV or active uses are included and final uses would be determined with approval.

This proposal would require a $0.00 yearly commitment from Prince William taxpayers.

Read more...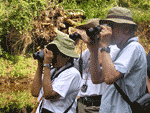 When the Board of Supervisors voted to adopt a new standard of 70 acres per 1,000 residents of parkland generally accessible to the public, the Supervisors had no inventory to assess the impact of their decision.
The tricky loophole is that the standard includes private parks, including golf courses and other private parks where the County has no opportunity to control public uses or access.
On April 8 at the 2:00 p.m. Board meeting, Planning Director Steve Griffin will present the County's parkland inventory as defined by the Board's newly adopted parkland standard.
WHEN: Saturday, April 19 from 9:00 a.m. to Noon
WHERE: Meet at Lake Ridge Parks & Rec office, 12358 Oakwood Drive, Woodbridge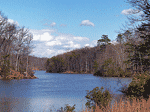 Join us for a four-mile mile hike on the southern side of the Occoquan River. Most of this hike will be on natural surface tails. There are some hills to climb, stream crossings, areas than could be a little muddy and lots of beautiful scenery!
Group size is capped at 25 participants, so email alliance@pwconserve.org and register early! Preferred attire includes sturdy hiking shoes, long socks, long pants, and hat. Bring a bag lunch, water to drink, bug spray, binoculars and cameras. Read more...