Route 234 Wetland Bank Birding Tour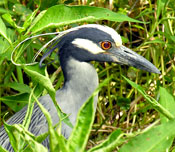 WHEN: Saturday, June 14, 7:30 a.m.

WHERE: Route 234 Wetlands Bank by Manassas Regional Airport.
RSVP: For meeting location, please email us at alliance@pwconserve.org or call 703.499.4954.
Please join us for a field trip to the VDOT wetland bank, a seldom visited area in our own backyard, led by NoVA birding enthusiast Kurt Gaskill. This extensive wetlands may be home to a wide range of breeding birds such as Eastern Kingbird, White-eyed Vireo, Tree and Barn Swallows, Eastern Bluebird, Willow Flycatcher, Prairie Warbler, Common Yellowthroat, and Yellow-breasted Chat. And maybe more that have yet to be discovered! Read more...
Historic Prince William Box Lunch Social

WHEN: Saturday, June 14, 11:30 a.m. to 2:00 p.m. WHERE: Dumfries - Meet at Merchant Park, next to the Weems-Botts Museum at the corner of Duke and Cameron Streets. There is a sheltered area, in case of bright sun or light mist. Directions
Bring a picnic lunch - your "box" for the box social. We provide the lemonade, but please bring your own pheasant under glass, fried chicken, PB&J sandwiches, whatever... We will start at 11:30 a.m., schmoozing and eating lunch, then take guided tours to explore the Weems-Botts Museum and various places in historic Dumfries, the oldest chartered town in Virginia. Free of charge and open to the public. Read more...
Merrimac Farm Tour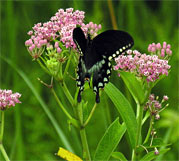 WHEN: Sunday, June 22, 1:00 to 3:00 p.m.
WHERE: Meet at the Stone House at the very end of Deepwood Lane, directions
Join us to celebrate the official beginning of summer! The tour begins at the Stone House, then meander down to the floodplain.We'll be taking a special look at plant communities in both upland areas and along Cedar Run, as well as the birds and other wildlife that frequent these habitats.
Plan for an easy 1.5 mile walk on established paths and open woods. Preferred attire includes sturdy shoes, long pants, long socks and a hat. Bring your binoculars, camera and some water to drink.
Free of charge and open to the public. No RSVP required, email us at alliance@pwconserve.org or call 703.499.4954 if you have questions. Read more...