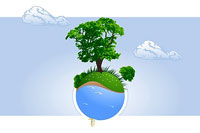 WHEN: Thursday, October 2 from 7:30 to 9:00 p.m.
WHERE: Bull Run Unitarian Universalist Church, 9350 Main Street, Manassas, directions
Sherman Patrick and Charlie Grymes - Chair and Vice Chair of the PWC Mobility Committee - will share specific information about current road and transit proposals for Prince William.
In suburban Prince William, the #1 complaint is traffic congestion - but after we whine about the problem, how can we fix it? Will expensive gas mean the end of suburbia, and shift future residential growth to "town centers"? If so... could Manassas and Manassas Park end up like Alexandria but Prince William look like Centreville?
Join us on October 2 to hear more and share your views! Read more...