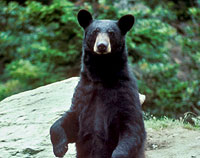 Black Bears in Northern Virginia
WHEN: Thursday, December 4 from 7:30 to 9:00 p.m.
WHERE: Bull Run Unitarian Universalist Church, 9350 Main Street, Manassas
Wow, black bears in Northern Virginia? Although most black bears live in the mountains or the Dismal Swamp black bears have been spotted in most Northern Virginia localities with increasing frequency. Please join us on the First Thursday in December when Virginia Dept. of Game & Inland Fisheries biologist John Rohm will share information about black bears and their Northern Virginia habitats! Read more...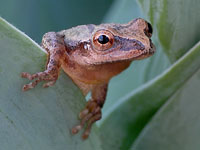 Nearby Nature: Wildlife in Northern Virginia
You don't have to visit a rain forest or huge wilderness area to see cool critters. Some pretty amazing animals can be found right here in Northern Virginia. You can find nearby nature everywhere… in your garden, along the stream corridor behind your house, watching your kids play ball and when visiting local parkland.
To help highlight the diversity of wildlife that still frequents Northern Virginia habitats – and to help narrow your search for cool critters close to home – we've created an online resource for Northern Virginia wildlife. Or, more accurately, we're creating an online resource. There's so much out there, this is a project with no end in sight! Read more...
Occoquan District Charrette This Saturday
WHEN: Saturday, November 15 from 11am to 3:30 p.m. (Lunch will be served at 11:00 a.m.)

WHERE: Lake Ridge Middle School, 12350 Mohican Road, directions

Click here to RSVP for lunch.

The Occoquan District is projected to add more than 8,000 new residents and 6,500 new jobs by 2030. Planning for this future growth is something that concerns us all. We might all agree that we want to grow "smart," but just what does this mean to Occoquan District residents?

Although the Occoquan District is often referred to as an area that's already "built out," we have considerable acres of undeveloped land, underused areas that invite redevelopment, and high quality existing neighborhoods to protect. The District also has many traffic problems, little public parkland and significant barriers to overcome in efforts to create walkable communities. The shape of our neighborhoods today and in the future directly influences our families. In fact, one measure often used to assess the success of a "smart growth" project is to consider what life is like for a child living in the community.

Take a little time from your busy schedule to join your neighbors on Saturday, November 15 from 11:00 a.m. to 3:30 p.m. at Lake Ridge Middle School to share your ideas! As said by Ian Jackson, all good planning begins with public involvement. – Ian Jackson
North Woodbridge Charrette Begins on Thursday
WHEN: Thursday, November 13 through Saturday, November 14 - program starts at 8:30 each day (you do not need to attend all days to participate). A vibrant riverfront… a serene wildlife preserve… attractive and innovative prime development property, these are all elements that North Woodbridge can offer. Currently however, these elements are overshadowed by vacant properties, run down buildings and overgrown roadways. North Woodbridge is one of the major gateways to Prince William County and often the first impression for visitors to our community.

On November 13-15, property owners, community leaders, developers, county staff, elected officials, citizens and national experts will gather for a three-day intensive planning session called a Charrette. During this time we will come together at Botts Fire Hall to review and discuss the current plan, tour the North Woodbridge area, hear from experts, and plan and develop implementation strategies. Read more...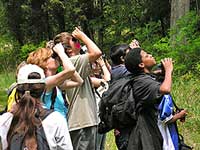 Nokesville Christmas Bird Count
SAVE THE DATE!!!


WHEN: December 14 beginning at 6:30 a.m., Registration required.

For more than 100 years, citizen scientists throughout the United States have volunteered their time to count birds for the Audubon Christmas Bird Count. Their efforts provide important information about wintering bird populations, distribution, and changes over time. We had a great time last year, when volunteers observed and recorded 15,873 individual birds representing 82 different species for the Nokesville Circle (survey area). Read more...