IN THIS ISSUE
Oct 4 - PWCA 1st Thursday Speakers, If the Climate Changes, What Will We Do?
Oct 13 - Wildlife Garden Work Day at Merrimac Farm Wildlife Garden
Oct 16 - Tour the Upper Occoquan Service Authority (UOSA)
Oct 30 - Bird Walk at Merrimac Farm
Purcell Road Widening - Scheduled for Planning Commission review on Dec 5

How to Get Your Well's Water Quality Tested
Got a Well or Spring? Here's an opportunity to get the water quality checked:
Prince William Drinking Water Clinic sponsored by Virginia Cooperative Extension (VCE)
Kick-off: November 5, 7–8:30pm
Sample Drop off: Wednesday November 7, 6:30am-10am at the Prince William VCE office, 8033 Ashton, Suite 105, Manassas
Results Interpretation Meeting: December 5, 2012, 7 – 8:30pm Old Courthouse, 9246 Lee Avenue Manassas. Read more...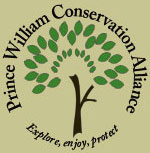 PO Box 6351
Woodbridge, VA 22195
703.499.4954
pwconserve.org

If the Climate Changes, What Will We Do in Virginia?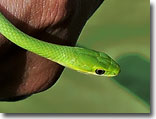 PWCA 1st Thursday Speaker Series
Thursday, Oct 4, 7:30–9:00 pm, at Bull Run Unitarian Universalist Church, 9350 Main Street, Manassas
Speaker: Charlie Grymes, PWCA Chair and instructor for Virginia geography at George Mason University
Certainly you have noticed the wild weather lately? It seems this is not your father's nor your grandfather's climate. Is it climate change? How should we prepare?
And what might be the one action that both global warming activists and deniers agree is a common priority?
Please join us for an interesting climate change conversation!
Wildlife Garden Work Day
Sat, Oct 13, 9:00am to Noon at Merrimac Farm Stone House, 15020 Deepwood Lane, Nokesville
We're using native plants to expand natural areas and create new habitats. Our plan reduces non-native grasses, enhances vertical structure and increases the variety of food to welcome a wider variety of wildlife.
We sure could use your help! Workday tasks include planting, weeding, mulching and removing invasive plants that try to sneak their way back.
For all work days, bring a smile and a shovel. Wheelbarrows and gardening tools are also useful. We appreciate your help!
Click HERE for for more information about this project. RSVP appreciated to alliance@pwconserve.org, 703-499-4954
Tour! Upper Occoquan Service Authority Facility (UOSA)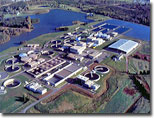 Tuesday, Oct 16, from 10:00 am to Noon. RSVP to alliance@ pwconserve.org or 703.499.4954 for directions to the meeting location.
Did you know that a major sewage treatment plant, Upper Occoquan Sewage Authority (UOSA), is located on Bull Run, which flows into the Occoquan River? Just how clean is the water that is discharged into our public drinking water supply?
See for yourself! Join PWCA for a tour of the UOSA facility in Centreville led by Jack Sellman, UOSA's Treatment Process Division Director.
The tour includes a 40-minute indoor presentation as well as an outside walking tour. Wear comfortable walking shoes and dress for the weather.
RSVP required to alliance@pwconserve.org or 703.499.4954.
Bird Walk at Merrimac Farm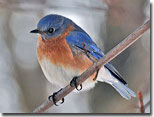 Sunday, Oct 28 (the last Sunday of every month), 8:00 am at Merrimac Farm, Stone House Visitor Center, 15020 Deepwood Lane
We travel through the uplands to the edge of the floodplain, covering a variety of habitats, including open fields and woodland edges. Everyone is welcome. Dress for the weather, bring binoculars and cameras. More info and RSVP to PWCA, 703.499.4954 or alliance@pwconserve.org.
Purcell Road Widening
Prince William County is considering plans to widen Purcell Road to four lanes and extend it to Prince William Parkway, creating a new connection between the Parkway and the 234 Bypass. According to the County's Development Application Processing Schedule, officials will be considering this issue soon...
Planning Commission Review and Vote
Wednesday, Dec 5, 7:00 pm at McCoart Government Center, Board Chambers, One County Complex, Woodbridge
Board of Supervisors Review and Vote
Tuesday, Jan 8, 7:30 at McCoart Government Center, Board Chambers, One County Complex, Woodbridge
News & Views
Purcell Road widening could get further study
News & Messenger; March 9 2012
Mid-county residents along a largely country, two-lane road appeared to have scored a victory this week in their opposition to a widening project. On Wednesday, the Prince William County Planning Commission recommended that the Board of Supervisors initiate a comprehensive plan amendment that would review the designation and function of windy, seven-mile-long Purcell Road. Read more...
Are We "There" Yet?
MidCounty Civic Association
The main driver for this project is not local community traffic. The total new housing possible from undeveloped land in the area under current county recommendations is approximately 300 homes, certainly not enough to require a new four lane highway when the Parkway already serves most of the undeveloped parcels. The driver is projected long term regional traffic increases. Read more...