IN THIS ISSUE
Nokesville Christmas Bird Count, December 29
The Lost Art of Birding by Ear, December 5
Rural Crescent Study, December 7
Saga of PWC's 12th High School, December 16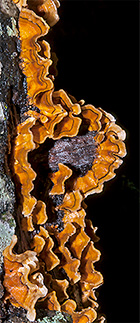 The French author, Albert Camus once said, "Real generosity toward the future consists in giving all to what is present."
When we consider our community's environmental and conservation future, the truth underlying this quote is particularly convincing.
It is this future that compels us to ask you to consider Prince William Conservation Alliance in your year-end giving plans.
Let's protect what we have, including cultural and natural areas not yet transformed by development even if we just plan to come back and visit after we retire to some other place... some other place that, hopefully, some strangers are protecting right now.
Your contributions directly support conservation projects, stewardship programs and education activities close to home. We cannot do it without you!
Please click HERE for more information on our services and how you can join.

A free & easy way to support PWCA!
Enter Amazon.com through PWCA's "store" HERE (use the search box) and Amazon donates a % of your purchases to benefit local stewardship programs!
Last Year at the Nokesville Christmas Bird Count
December 23, 2012 -- Click HERE for the full species list.
Birders saw clear skies and calm winds, with temperatures ranging from 20 degrees in the morning to a high of nearly 50 degrees.
Together volunteers identified 90 different species of birds and nearly 13,000 individuals.
Highlights of the day included American Tree Sparrows and a surprise showing of Evening Grosbeaks at the Foggy Bottom Wetland.
Fourteen Northern Shovelers were visiting a private pond in Nokesville and two Screech Owls were spotted near Bristow Road.
At Quantico, there was a solitary Common Loon and Red-headed Woodpeckers, which were also seen at the Cedar Run Wetland Bank.
Common Ravens were at the Cedar Run Wetland Bank and four Brewer's Blackbirds at a farm near Merrimac Farm Wildlife Management Area.
In Fauquier County, birders were excited to see 32 Horned Lark and 12 Rusty Blackbirds.
Traditionally the Prince William County Landfill has the largest numbers of Bald Eagles and this year was no different. Birders counted 10 adults and 10 immature Bald Eagles, along with many gulls including 650 Ring-billed Gulls and three Great Black-backed Gulls.
European Starlings were by far the winner for the most individuals, with more than 2,300 included in the count.
Canada Geese were also well represented, with more than 1,400 individuals, and we recorded more than 1,000 Ring-billed Gulls.
The Lost Art of Birding By Ear
Thursday, December 5, 7:30pm at Bull Run Unitarian Universalist Church, 9250 Main St., Manassas
We often hear far more birds than we see. Hidden in dense foliage or brush, their songs tease us. If only we could identify their songs!
But, for most of us, learning bird songs is difficult. Until now. Please join us on December 5 for Dr. Larry Underwood's interactive talk exploring specific techniques that make learning bird songs possible, easy, and downright fun.
Dr. Underwood is a PhD biologist with experience as a professor, field biologist, author, and birder. His research focused on arctic ecology and cold adaptation. He is a life-long birder who has been trying to learn bird songs for more years than he cares to count.

Sunday, December 29, beginning at 7:00am. RSVP (required) to alliance@pwconserve.org or 703-499-4954 to join a team and receive the meeting location.
Volunteer! There are 3 ways you can help:
1. Identify and count birds in the field, beginning birders welcome;
2. Identify and count birds in your backyard;
3. Prepare and/or serve food to cold birders at the Merrimac Stone House beginning at 11:00 am.
Birders (including beginners) join a team that covers a defined portion of the total count area. We meet midday and at dusk at Merrimac Farm to record the results. Hot food is available for birders at Merrimac Farm beginning around noon. Everyone is welcome! Read more about the Nokesville Christmas Bird County HERE.
Rural Crescent Study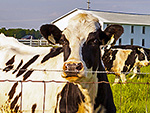 Public Meeting - Saturday, December 7, 9:00am to 5:00pm at Beacon Hall at George Mason University, 10900 University Boulevard, Manassas
The Planning Office is holding a public meeting on December 7 public meeting, from 9:00am to 5:00pm at George Mason University's Beacon Hall, 10900 University Boulevard. The program uses an open house format and includes a series of focus groups. The schedule is online HERE.
There were 384 responses to the Planning Office's online survey on the Rural Area, and whether current policy to preserve that area for agriculture and low-density development should be altered.
Nearly 70% of respondents were from three areas: (1) Gainesville north of I-66, (2) Manassas to Haymarket south of I-66, and (3) Lake Ridge and Woodbridge, generally bordered by Hoadley Road and north to the Occoquan Reservoir.
Despite a host of creative development proposals aimed at allowing more houses in the Rural Area, county residents have consistently supported the low densities planned for areas generally west of Route 15 and south of Route 234. The boundary line has been modified only once to permit a major development (Avendale).
The survey results provide clues about public support for keeping the Rural Area rural. Less than 3% of responses suggested the Rural Area should metamorphose into future subdivisions. When asked about willingness to pay more to preserve land in the Rural Area, the answer was a strong yes, with support from nearly 70% of respondents.
Links to the survey and more information on the Rural Crescent are online HERE. Attend the December 7 meeting to learn more and share your views (rules are made by the people who show up).
Saga of PWC's 12th High School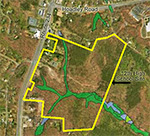 Public Meeting: December 16, 7:00pm, at the Edward Kelly Leadership Center, Board Meeting Room, 14715 Bristow Road, Manassas
Oops, we discovered a graveyard AFTER approving the location of the 12th High School. Oops, we discovered a rare woodland habitat AFTER approving the new school at Silver Lake.
There is a pattern because the county decision process has a fatal flaw - we don't do our homework before we approve public facilities. Fortunately, there is an easy fix, as described below. Use the link HERE to send an email and encourage Supervisors to put the horse before the cart.
Discovery of unique community resources is better late than never you might say. But according to Prince William County Schools (PWCS), it came too late for the cemetery at the 12th high school site. Plans have been made and PWCS says they cannot be changed, the graves must be moved.
If this sounds familiar, you're right. A similar drama played at PWCS in 2009, featuring the 11th hour discovery of globally rare plant communities at Silver Lake (upland swamp depression and basic oak-hickory forest).
PWCS decided not to pursue a partnership with the adjacent property owner, PWC Parks, and lost the opportunity for a land swap that would have protected a unique wetland on public parkland... it was too late to consider a change in plans.
Back in 2009, this raised eyebrows and questions about why important resources were not identified by the original studies. Today the 11th hour discovery of graves raises the same issues. It's like déjà vu all over again.
At the Nov. 26 BOCS meeting, Occoquan District Supervisor Mike May asked staff to recommend changes to approval processes, including requirements for environmental and cultural resource studies. Supervisor Covington agreed and said the Board's previous changes adding flexibility should be reversed.
PWCS and other agencies are part of our community. Their projects should set a high standard for private developers. With the leadership of the School Board, future projects can benefit from updated policies that better reflect community wishes and goals. Read the full article, view maps and images HERE.
MCB Quantico Joint Land Use Study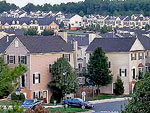 Public Meeting - Tuesday, December 17, 2013 from 7 to 9 p.m. at the Development Services Building, 5 County Complex Court Room 202A
Prince William, Stafford, Fauquier Counties and Marine Corps Base Quantico partnered to develop a Joint Land Use Study to examine land uses in and around MCB Quantico. The study will develop recommendations encouraging collaboration and compatibility between the base and the localities.
The study explores the impacts of local land use policies or proposals on the base and will also evaluate the impacts of base operations on the localities. It is intended to lead the way to recommendations that encourage compatible growth and a sustained collaborative planning framework that fosters compatible growth on the installation and in the surrounding localities. Keep reading...
Bi-County Parkway Update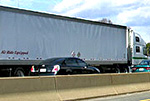 November 26 Update --There's movement on the Bi-County Parkway. On November 7, some – but not all – of the potential signers of the Section 106 Programmatic Agreement met.
The standard VDOT response to public opposition is modeled on Muhammed Ali's strategy in the ring, playing rope-a-dope and extending the decision process until the opposition is too tired to continue.
However, the Virginia Department of Transportation (VDOT) and the National Park Service (NPS) are anxious to get the Bi-County Parkway Programmatic Agreement signed before the current governor and his Secretary of Transportation leave office in January.
Three Federal agencies (NPS, Federal Highway Administration, Advisory Council on Historic Preservation) and two state agencies (VDOT, Virginia State Historic Preservation Officer) plan to sign the Programmatic Agreement, which is required before the environmental reports can be completed and Federal funding can be used for the road.
Back on September 5, the five agencies heard many comments on the August draft of the Programmatic Agreement from the "consulting parties," which include national/regional conservation groups and pesky neighbors who live in the designated Historic District around the national park. At least some of the consulting parties were not invited to the November 7 meeting, which presumably will lead to a final draft.
It is unclear if there will be any public review of the next version, or if the five agencies will just sign whatever they negotiated on November 7, declare success, and repeat over and over that everything else will be addressed in the design phase. KEEP READING...