IN THIS ISSUE
Rural Crescent Forum: Looking to the Future
Volunteer - Tree Planting Work Day at PW Dog Park

Bluebell Festival at Merrimac Farm
Sunday, April 13
beginning at 10am! View tour schedule for topics and times HERE.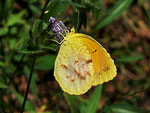 Sleepy Orange, Abaeis nicippe, is a small, lively sulphur with bright orange and black markings, and a distinguishing black spot on the forewing.
Butterflies lay their eggs on particular plants (host plants) that newly hatched caterpillars require for nourishment.
While adult butterflies nectar on a wide variety of flower, caterpillars will feed on only a few, or even just one, plant species.
A butterfly species' host plant is an essential part of its habitat. Cassia species (senna) are host plants for Sleepy Orange butterflies.
At the Wildlife Garden at Merrimac Farm, we planted Senna marilandica. As summer drew to an end, we were delighted to see Sleepy Orange butterflies begin to visit the new senna plants.
Look for Sleepy Orange butterflies in open areas, fields and roadsides, woodlands and stream edges.
Prince William Conservation Alliance
2241-F Tackett's Mill
Woodbridge, VA
703.490.5200
Rural Crescent Forum: Looking to the Future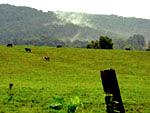 When: Thursday, March 6, 7:30 to 9:00pm
Where: Bull Run UU Church, 9250 Main St., Manassas
Moderator Earnie Porta, Mayor, Town of Occoquan
Speakers:
Charlie Grymes, Chairman, Prince William Conservation Alliance
Stewart Schwartz, Executive Director, Coalition for Smarter Growth
Chris Price, Director of Planning, Prince William County Planning Office
Jay Yankey, Board of Directors, Prince William Farm Bureau
Are you tired of complaining about overcrowed schools, roads and parks? In 1998, Prince William Supervisors adopted a protected rural area, dubbed the Rural Crescent, to help solve these problems.
Fifteen years later, Supervisors are now studying how "effective" the Rural Crescent has been and reviewing rural preservation strategies.
How can the Rural Crescent promote farming, locally grown food and other agricultural uses? How would more houses in the Rural Area impact property taxes for everyone in the county, from Haymarket to Quantico? Can the Rural Crescent help spur redevelopment in targeted areas, such as the Route 1 corridor?
On March 6, a panel of local experts will discuss these and other questions. Each speaker will provide a ten-minute opening presentation, followed by Q&A from the audience.
Open to the public, free of charge. Join us for a lively conversation about the future shape of Prince William County.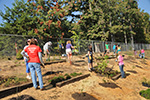 When: Saturday, March 15 at 10:00am
Where: Prince William Dog Park, by Minnieville Road and Colby Drive
Please join us for an early spring clean up at the buffer by Prince William dog park! We need help spreading compost and mulch to improve the soil, keep weeds out and water in the soil. Bring a smile and a shovel!
This project helps slow the flow of stormwater runoff and improves the appearance of our community. RSVP appreciated to alliance@pwconserve.org or 703-490-5200. Read more about this tree planting project here!
Spring Fling!
A Celebration of Earth Day and all things green!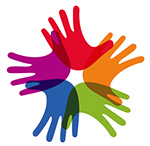 When: Saturday, March 29, 2014
Where: 10 a.m. to 2 p.m. at Tackett's Mill Shopping Center in Lake Ridge. Join us on the lower level at the lakeside near the old mill.
Special tours on trees, water protection and purple martins, plus a native plant planting! Enjoy educational displays, games, crafts and meet local organizations working to improve our community and how you can help!
Click HERE for more information on activities and participating groups. Questions? Call PWC Public Works at 703-792-6819 or PWCA at 703-490-5200, alliance@pwconserve.org
Virginia Scenic Byways: Creating a Sense of Place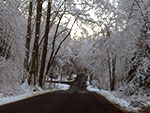 1st Thursday Talk!
When: April 3, 7:30 pm
Where: Bull Run UU Church, 9250 Main Street, Manassas
Welcome remarks by Supervisor Peter Candland, Gainesville District and speakers:
Lynn Crump, RLA, Environmental Programs Planner, VA Dept. of Conservation and Recreation
Fulton deLamorton, Local Assistance, VA Dept. of Transportation
Scenic Byways tie landscapes together and connect people to the culture, history and natural resources of a particular place.
As such, the presentation of the Virginia Byways program will cover: why byways are important, what qualifies for a byway and how to get a road designated as a byway.
More than 3,500 miles of roads are designated as Virginia Byways now, including many miles in adjacent Fauquier County.