They always say time changes things, but you actually have to change them yourself.
--Andy Warhol
Green Lacewings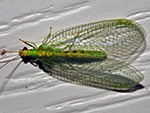 If you have seen a pale green, almost translucent insect with golden eyes, it's probably a Green Lacewing.
These delicate creatures are harmless, but their larvae are voracious predators, devouring garden pests such as mealy bugs, scale, spider mites, whitefly, leafhoppers, and aphids.
The female lays 200+ eggs on a plant leaf. After several days, the eggs hatch and the larvae feed insatiably on insect pests.
A garden with flowers attracts adults, who survive on nectar and pollen. Lacewings also need a place to overwinter, under loose mulch, leaf litter or under rocks.
As you can see, you don't have to do much to provide the proper habitat for the Green Lacewing, and you will be amply rewarded with a natural solution to your insect pest problem.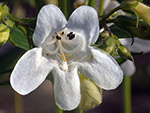 Help create a nature hub, learn about native plants and local wildlife, see the fabulous Insect Palace for yourself.
WHEN: Saturday, October 25, beginning at 9:00am
WHERE: Stone House at Merrimac Farm Wildlife Management Area, 15020 Deepwood Lane, Nokesville, directions
We'll have several hundred wildflowers to plant... we'll need a lot of help! Bring a smile and garden tools (if available).
All ages are welcome. Lunch is provided. For more info and to RSVP, email alliance@pwconserve.org or call 703.490-5200.
After a couple years and some lessons learned, the Wildlife Garden is starting to become established. It sure looked pretty in late summer, with lots of interesting wildlife, thanks to some long standing volunteers who weed, water, and make way for expansions:
Carl Mahnken, Antonio Harris, Kevin Parker, Kathy Madsen, Cary McMahon, Karen Lyle, Ginny Chapman, Barbara Deegan, Pete Madsen, Eli Hosen, Nancy Vehrs, Bill Olson, and Julie Flanagan.
Wolves and Fire and Kudzu, Oh My! Why Not Let Nature Take its Course?
PWCA 1st Thursday Speaker Series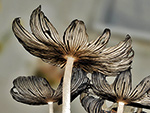 Thursday, November 6, 7:30pm at Bull Run UU Church, 9250 Main St., Manassas
Speaker: Jim McGlone, Urban Forest Conservationist with the Virginia Department of Forestry
Nature managed forests, fields and streams for millions of years without our help. So why, in their hubris, do modern humans feel they need to step in and manage these natural resources?
Using forests as an example, Jim McGlone will discuss how ecosystems work and make the case for the need for managing forests and other resources.
Speaker Jim McGlone has taught economics at Virginia Tech, Ohio State and Northern Illinois University, and done research at the Economic Research Service of the USDA. A self-taught naturalist and ecologist, he has managed the natural resources of a 500 acre park in Fairfax County and is currently an Urban Forest Conservationist with the Virginia Department of Forestry in Northern Virginia. He and his wife have been practicing conservation landscaping for the past 10 years and eliminated turf grass from their property seven years ago.
Bird Walk at Merrimac Farm
WHEN: Sunday, October 26, at 8am
WHERE: Merrimac Farm Stone House, 15020 Deepwood Lane, Nokesville
We'll look for birds as we travel through the uplands to the edge of the floodplain, covering a variety of habitats, including open fields and woodland edges. Everyone is welcome. View the bird list for Merrimac Farm here.
Dress for the weather, bring binoculars and cameras. More info and RSVP (appreciated not required) to PWCA , 703.499.4954 or alliance@pwconserve.org.