Bird Walks at Merrimac Farm
The last Sunday of every month, beginning at 8:00am. Meet at the Stone House, 15020 Deepwood Lane
Leaders: Nancy Vehrs and Harry Glasgow
We'll look for birds as we travel through open fields and woodland edges. Everyone is welcome.
View the bird list for Merrimac Farm HERE.
Dress for the weather, bring binoculars and cameras.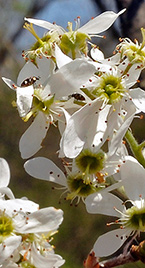 Serviceberry, Amelanchier arborea, is a small native tree that grows in sun or shade in a variety of habitats, from wooded slopes to the edges of swamps.
Pretty white flowers open in early April, making it an important early nectar source for pollinators.
The purplish-red fruits ripen in June and are well loved by the Cedar Waxwing, Hairy Woodpecker, Hermit Thrush, Baltimore Oriole and many other birds as well as people who use the berries for jam and pies.
Serviceberry is a host plant for Red-Spotted Purple and Viceroy butterflies.
Talk - PWC EcoPark: Environment, Energy and Education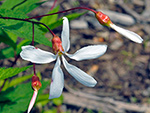 Thursday, June 4 at 7:30pm at Bull Run UU Church, 9250 Main St., Manassas
Speaker: Tom Smith, Prince William County Public Works, Solid Waste Division Chief
Prince William County is working to transform the Landfill into a community resource for producing green energy, recovering valuable material and providing opportunities for research and education.
The latest development is an EcoPark that will focus on the three E's: Environment (Sustainability and Environmental Protection), Energy (Renewable Technologies) and Education (STEM and Ecology).
The goal of the Eco-Park is to educate the public on the importance of ecological sustainability, how we can protect the environment and exceed requirements in a cost effective manner. Please join us on June 3 to learn more about this new community resource... scroll down for information on the associated tour.
Tour the PWC Landfill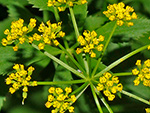 Saturday, June 6, at 10:00am. Meet at the PWC Landfill, 14811 Dumfries Road, Manassas
RSVP Required, alliance@pwconserve.org or 703.499.4954. Tour is limited to 40 people.
Leader: Tom Smith, Prince William County Public Works, Solid Waste Division Chief
Get a first hand look at how PWC is producing green energy, recovering valuable material, and providing opportunities for research and education at the Landfill on Route 234.
We will also see the site of the coming EcoPark, a new community resource focused on Environment, Renewable Energy and Education.
Walking Tour: Past, Present, and Future of Downtown Manassas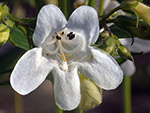 Save the Date!
Saturday, July 11, 10-11:30am. Please RSVP to alliance@pwconserve.org, 703.499.4954 for the meeting location.
Leader: Charlie Grymes, PWCA Chairman
Since the 1850's, the development of homes and businesses at Manassas has been based on transportation. A train depot still services passengers, and the city is at risk of evolving into a walkable community. The defunct Journal-Messenger newspaper building and a nearby car wash are morphing into new housing, as the city invested in "streetscaping" and festivals to develop an arts and entertainment district.
This walking tour will examine the history of the downtown, changing patterns of transportation and land use, and what's next as elected officials propose expanding VRE/Amtrak and a new bypass on Godwin Road to divert commuter traffic.
Volunteer - Wildlife Garden Workdays at Merrimac Farm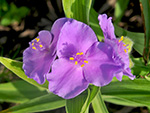 When:
Tuesday, May 26, 9am
Sunday, May 31, 2pm
Tuesday, June 2, 9am
Saturday, June 13, 9am
The Wildlife Garden is located behind the Stone House at Merrimac Farm, 15020 Deepwood Land, Nokesville, directions
Help us keep up the good work at the Wildife Garden! Planting is a tough job, but all is easily lost without long-term maintenance. Please join us for a morning of weeding, pruning, watering, and wildlife watching.