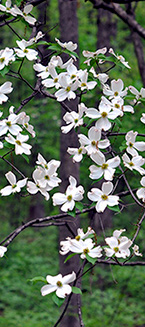 Flowering Dogwood, Cornus florida, trees are most noticeable in early spring, when their pretty white bracts light up the understory of wooded areas and forest edges.
Dogwoods are important wildlife trees because all parts of the tree - seed, fruit, flowers, twigs, bark and leaves - provide food for many animals.


The bright red berry-like drupes ripen in fall. They are high in fat and a preferred food source for more than 75 species of birds, including many migrating birds.
Chipmunks, foxes, skunks, rabbits, deer, beaver, black bears, and squirrels eat dogwood fruits.


And Flowering Dogwood trees are a host plant for Spring Azure butterflies, which are preparing to overwinter as a pupa.


Green tree frogs, Hyla cinerea, will (too) soon be hibernating under leaf litter and logs.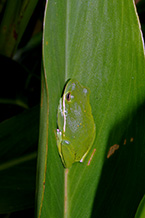 Scenic Byways Highlight the Value of Unique Local Resources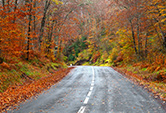 Community Meeting
Learn how Virginia's Scenic Byways program benefits local communities, what roads qualify, and opportunities to highlight Antioch Road and Route 55 between Haymarket and the County border, and others.
When: September 29, 7pm
Where: Private home off Antioch Road. Please RSVP for the meeting location... alliance@ pwconserve.org, 703.499.4954
Speaker: Lynne Crump, VA Dept. of Conservation and Recreation
Scenic Byways tie landscapes together and connect people to the culture, history and natural resources of a particular place. More than 2,500 miles of roads are designated as Virginia Byways now, including many miles in adjacent Fauquier County.
With an idyllic view of the Bull Run Mountains, working farms, historic homes, and unique topography, some local roads serve as a reminder of days long gone.
Protecting our scenic byways is an inexpensive and forward-looking way to highlight Prince William's unique assets, promote tourism, protect open space, and build a bright future for County residents. Please join us to learn more, bring your ideas. Read more...
Volunteer - Wildlife Garden Work Day at Merrimac Farm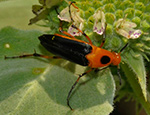 When:
Sunday, September 27 at 2pm
Where: Stone House at Merrimac Farm, 15020 Deepwood Lane, Nokesville, directions
The Wildlife Garden at Merrimac Farm WMA showcases Virginia's native plants, and local habitats with a diversity of birds, butterflies, moths, amphibians and more. It's a a high quality natural area where families can watch wildlife in a public area that is easy to access.
Wear long pants, sturdy shoes, long socks and a hat. We are excited to see what the future of this garden holds, and hope that you will join us to keep our community beautiful. Read more about this great project here.
For questions and to RSVP (appreciated), call PWCA at 703-499-4954 or email alliance@pwconserve.org.
Dove's Landing Park Grand Opening Celebration & Volunteer National Public Lands Day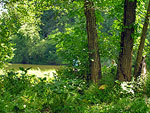 When: Saturday, September 26
Where: Doves Landing Park, 9307 Doves Lane, Manassas 20112.
9:00am - Volunteers needed for tree planting and trail work
12:00pm - Grand Opening Ceremony, ribbon cutting at 12:30.
If you can help plant trees, contact Gary Rzepecki, grzepecki@pwcgov.org. Click HERE to help with trail work.
Dove's Landing is the County's newest passive use park. It's a great place for families, easy hiking and one mile of shoreline along the Occoquan River.
PWCA tours beginning in 2007 began to draw attention to this great site. In 2008, the Washington Smart Growth Alliance recognized Dove's Landing as a Regional Conservation Priority. And now it is a park where we can all enjoy a walk in the woods with cameras, binoculars and the kids. Read more about Dove's Landing here.
Bird Walk at Merrimac Farm
When: September 27... on
the last Sunday of every month, beginning at 8:00 am.
Where: Merrimac Farm, Stone House, 15020 Deepwood Lane
Everyone is welcome. View the bird list for Merrimac Farm HERE.
Dress for the weather, bring binoculars and cameras. More info and RSVP (appreciated not required) to PWCA , 703.499.4954 or alliance@pwconserve.org.