The Rural Crescent

Prince William County's protected rural area, known as the Rural Crescent, provides space for farms, farm markets, and other agribusiness.
It also protects open space, expands housing choices, and creates a scenic countryside.
The low-density development in the Rural Crescent requires fewer infrastructure investments, freeing taxpayer funds for use in the Development Area where public investments can be maximized for greater benefit.
A robust rural area benefits communities and reduces the tax burden countywide.
I-66 EXPANSION
Timeline:
--October 21, Noon. Transportation Planning Board votes on the Constrained Long-Range Plan.
--October 21, 6:30pm. VDOT public meeting at Piney Branch Elementary School, Bristow
--October 27. Commonwealth Transportation Board votes on I-66 Expansion plan preferred alternatives.
Share Your Views
Tell VDOT and the Commonwealth Transportation Board to honor Prince William County's Comprehensive Plan and Rural Crescent policies by removing commuter parking lots from the County's protected rural area.
--Complete an online comment form.
--Email the Commonwealth Transportation Board:
Aubrey L. Layne, Jr., CTB Chair/VA Secretary of Transportation and Gary Garczynski, Northern Virginia District Representative
--Email Prince William County Board of Supervisors, click here to email all Supervisors.
I-66 Widening Could Bring Park & Ride Lot to the Rural Crescent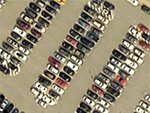 VDOT is ignoring the Prince William County Comprehensive Plan and threatens to transform the Rural Area of Prince William County, as part of its proposal to "transform I-66."
The Park & Ride lot currently proposed for Antioch Road would replace a working farm in Prince William's protected Rural Area with a parking lot, in direct conflict with the County's Long-range Land Use policies.
The proposal also includes construction of a new segment of Heathcote Blvd. off Antioch Road. This would invite the extension of existing Heathcote Blvd., and encourage further sprawl away from our job centers, the opposite of cost-effective planning.
Instead of solving current traffic congestion, HOT lane infrastructure west of Haymarket would encourage commuters to live further west and spur future demands for widening I-66/Route 55 in Fauquier County.
Allowing VDOT to provide a wedge for busting the Rural Area boundary would force future property tax increases affecting residents in all magisterial districts of Prince William County.
Prince William Conservation Alliance advocates that active farming in the rural area should be preserved, not removed through government action.
New parking lots should be located in the County's Development Area, synchronized with plans to improve bus and rail transit. We need to protect our rural area and reduce traffic congestion by providing parking close to population centers. Read more...
Scenic Byways Highlight the Value of Unique Local Resources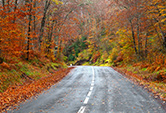 On September 29 PWCA hosted a well-attended community meeting in Haymarket to discuss opportunities for Prince William to take advantage of Virginia's Scenic Byway program. Read the Bull Run Observer article here.
Lynn Crump, VA Dept. of Conservation & Recreation, joined us to share information about the criteria, process, and benefits of Virginia's Scenic Byway Program.
Scenic byways provide both residents and tourists with a unique opportunity to take a break from local highways and enjoy the simple beauty of a country road.
With its idyllic view of the Bull Run Mountains, working farms, historic homes, and unique topography, some local roads serve as a reminder of days long gone.
PWCAs goal is to advance the Scenic Byway designation for Antioch Road and Route 55 between Haymarket and the County border.
Protecting our scenic byways is an inexpensive and forward-looking way to highlight Prince William's unique assets, promote tourism, protect open space, and build a bright future for County residents.
For more information and to find out how you can help, please contact us at alliance@pwconserve.org, 703.499.4954. Read more...
Volunteer - Minnieville Road Native Plant Buffer Workday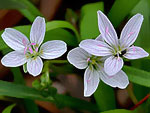 When:
Sunday, November 8 at 2pm
Where: Meet at K9 Gunner Dog Park parking lot, by the intersection of Minnieville Road & Colby Drive, Woodbridge
Please join us for a fall clean up at the buffer by Prince William dog park! We need help spreading mulch to improve the soil and there's lots of invasive weeds to remove!
Bring a smile and gardening tools if you have some, extras are always helpful. This project helps slow the flow of stormwater runoff and improves the appearance of our community. RSVP appreciated to alliance@pwconserve.org or 703-490-5200.
Bird Walk at Merrimac Farm
When: October 25... on
the last Sunday of every month, beginning at 8:00 am.
Where: Merrimac Farm, Stone House, 15020 Deepwood Lane, Nokesville
Everyone is welcome. Dress for the weather, bring binoculars and cameras. More info and RSVP (appreciated not required) to PWCA , 703.499.4954 or alliance@pwconserve.org.