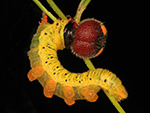 PW County Schools (PWCS) Community Meeting
Thursday, January 7 at 7:00pm at Gar-Field HS
MidCounty Civic Association Meeting
Thursday, January 21, at McCoart Government Center
PW County Schools (PWCS) current proposal for a new school site in east Prince William follows their long-standing practice of ignoring our natural and cultural resources.
This time PWCS is proposing to build their new school on one of the few forested parks in east Prince William. The location is Chinn Park, where approximately one-third of this 77 acre forested park would be converted into a school, resulting in the loss of beautiful forest, streams, and wetlands, as well as a walking trail and significantly altering the existing topography.
Chinn Park is a great example of an effective community park. In addition to protecting our green infrastructure, this park boasts a hike/bike path that connects surrounding neighborhoods to each other and to the library and fitness center.
PWCS plans would eliminate a major portion of the trail, disconnect area residents from park facilities and degrade the quality of any remaining streams and forest.
Parkland is an important community amenity and is in short supply in east Prince William. In the Occoquan District, there are less than 5 acres of parkland per 1,000 people, not even close to the PWC standard of 15 acres per 1,000 people.
Chinn Park is a well loved community resource and a breath of fresh air in an increasingly congested area. The surrounding area is already jam packed with a huge retirement home, fast food, veterinarian clinic, and six-lane parkway. Vehicle access to this area is limited as it was never intended to support a school.
Parkland is a poor choice for new school sites, especially when other opportunities are available. Adaptive re-use is one option, such as Bailey's Elementary School for the Arts and Sciences in Fairfax County, which was formerly an office building.
Fast and easy is also available... Co-locating a school at the Garfield High School site is a very good option. There is enough room to add a new elementary school, PWCS already owns the land, and bus traffic would not overlap commuter rush hours.
Parks are important for too many reasons to include here. But consider just the benefits to economic development (said to be a Board of County Supervisors priority).
According to the VA Outdoor Plan, small company owners say recreation, parks and open space are the highest priority in choosing a new location for their business.
We need new schools AND we need all the parkland we can get. Why would we sacrifice an irreplaceable asset when better options for a new school are available? Attend the community meetings to learn more and share your views.