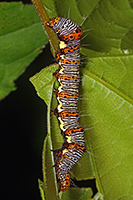 Success consists of going from failure to failure without loss of enthusiasm.
-Winston Churchill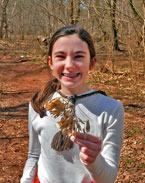 What is Your Green Open Space Vision?
Drive through Prince William County for just a day, and you can see that we are losing our open space.
Forests and fields are becoming subdivisions and shopping centers, creeks are becoming drainage ditches, and the scenery outside your car window can change dramatically between the time you drive to work and when you return.
Prince William County has adopted a goal to protect 39% of the County as protected open space. According to the 2014 Rural Crescent study, an additional 39,000 acres are needed to meet the goal.
Developing our forested parkland for public facilities, such as schools, directly conflicts with this goal.
Instead, we need policies that discourage public investments in greenfield development. Efforts to prioritize redevelopment sites for schools and other public facilities help create healthy communities where business and people want to be.
Merrimac Farm Bird Walk
Sunday, February 28... on the last Sunday of every month, beginning at 8:00 am. Meet at the Stone House at Merrimac Farm, 15020 Deepwood Lane, Nokesville
Everyone is welcome. Dress for the weather, bring binoculars and cameras.
RSVP to PWCA at 703.499.4954 or alliance@ pwconserve.org.


White-breasted Nuthatches live year round in Northern Virginia. Look for then on tree trunks, creeping down or sideways hunting for insects.
Holding on to the tree with its strong feet, the nuthatch uses its sturdy sharp bill to hammer open seeds and nuts.
These small blue-grey birds have a black-capped head and a white face, and undersides, appearing rusty orange only towards the rear and under the short tail.
During the winter the White-breasted Nuthatch will join groups of other small birds at bird feeders, where it prefers peanuts, suet and sunflower seeds.
They often store food in crevices and under loose bark, returning later to feed.
Walking Tour - Manassas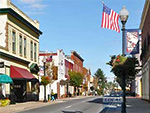 Sunday, February 28, 1-2:30pm. Meet at Manassas Railroad Station, 9451 West St, Manassas
There is good news: they're doing land use planning the right way in downtown Manassas, in contrast to proposals for converting the Rural Area into suburban sprawl.
Come walk around and see the success of "smart growth" tied to transportation planning, and consider the potential for similar successful development elsewhere in the area. We'll stop for appetizers and drinks after the walk.
This one hour tour ends at 2:00pm for continued discussion at a warm coffee shop.
RSVP and more information: alliance@pwconserve.org, 703.499.4954
Creating Davis Ford Road Park Talk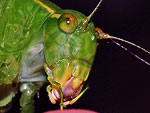 Wednesday, March 2, 7:30pm at Bull Run Unitarian Universalist Church, 9350 Main St, Manassas. Meet us for dinner before the program, details are included below.
Speakers:
--Mike May, Occoquan District Supervisor 2007-15.
--Martin Jeter, MidCounty Civic Association President
--Ann Stampf, Occoquan Forest Owners Association President 2009-15
The story begins in 2005 when Prince William County Schools submitted a Public Facilities Review application to build a new school on the 58-acre property at 5901 Davis Ford Road, public land owned by the Service Authority. Today, thanks to the long-term efforts of local communities, this property is slated for use as natural area parkland.

Community outcry spurred a 2006 Planning Commission decision that found a new school on Davis Ford Road was not consistent with the County's long-range plan. But PWC Schools pushed on and filed an appeal with the Board of County Supervisors, only to withdraw it soon after due to increasing community opposition.

Located mid-county near the Occoquan Reservoir, this suburban forest on Davis Ford Road is a welcome addition to the Occoquan District, which is under-served by parks. It did not happen overnight! And there are still hurdles to cross.

Please join us on March 2 to hear the story of Davis Ford Road Park told by some of the people whose leadership helped protect green open space in Prince William. Bring your stories to share.
Meet us for dinner before the program, 6pm at a restaurant in Old Town Manassas! Please RSVP to alliance@ pwconserve.org, 703.499.4954. The restaurant selection depends on how many people will be there.
Save Chinn Park - Healthy Communities Need Schools AND Parks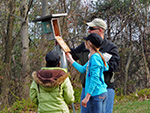 Prince William County Schools wants to build a new elementary school at Chinn Park. If approved, they would replace forested parkland, wetlands, specimen trees, and walking trails with parking lots and buildings in an area that is under-served by parks.
Chinn Park is 77 acres, with 62 acres of forestland and 15 acres of ball fields. It is a well-loved community resource and a breath of fresh air in an increasingly congested area. With a hiking trail that connects surrounding neighborhoods to each other and to the library and fitness center, this is one community park that got it right.
Chinn Park is located in the Occoquan District, where there are just five acres of parkland per 1,000 population. This is not even close to Prince William County's standard of 15 acres per 1,000 population. And there is little opportunity to acquire additional parkland. Prince William's Capital Improvement Program shows a deficit of 4,324 acres of parkland as an "Unfunded Need."
Prince William County needs more schools. We are a growing community.
We also need more parks. Parks are good for our health, reduce crime, and help bring neighborhoods together. They are economic engines that improve our quality of life. Parks create communities that are desirable for businesses and homeowners.
With opportunities to build up, co-locate schools, and re-use empty, underused commercial space, we can have both parks and schools. Why should we sacrifice an irreplaceable asset when there are better opportunities for a new school?
Click HERE to share your views with Prince William County School Board members.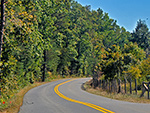 Scenic Byways tie landscapes together and connect people to the culture, history and natural resources of a particular place.
Virginia's Scenic Byway program recognizes that scenic roads are key community assets. Scenic road corridors with historic, natural, recreational or other intrinsic qualities are eligible for designation as a Scenic Byway. More than 2,500 miles of roads are designated as Virginia Byways.
Right now there are no Scenic Byways in Prince William County but this is about to change. PWCA nominated four roads for consideration - Antioch Road in the Gainesville District, Aden and Bristow Roads in the Brentsville District, and Joplin Road in Potomac District.
Thanks to support from Supervisors Lawson, Caddigan, and Candland, the Board of Supervisors voted to endorse the Scenic Byways designation for these roads.
The next step is to secure approval from the VA Dept. of Conservation & Recreation and VDOT. Prince William's application is scheduled for review this spring.
Once a road is awarded the Scenic Byway designation, it is included on Virginia's Map of Scenic Roads, the Virginia Scenic Roads website, the Virginia Outdoors Plan, and the DCR Scenic Byways website.
As said by Supervisor Lawson, "This byway designation is a positive way to highlight the scenic beauty of our country side and the community value of our environmental and cultural resources."
Parks and green open space create a high quality of life that attracts tax-paying businesses and residents to communities.