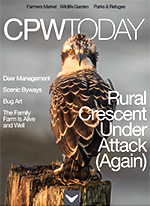 Conserve Prince William Today!
A new e-zine with photos and videos featuring local communities.
April 17 2016 Bluebell Festival
Save the Date!
April 17 beginning at 10am
There's no doubt about it. Bluebells are fabulously beautiful, especially when there are so many they blanket the ground.
And we sure hope they are looking their best for the Bluebell Festival. But whatever the crazy weather brings, the Bluebell Festival is more than pretty flowers.
It's also a great opportunity to discover nature close to home and meet local environmental organizations, people who are working to improve our community and learn how you can help.
Participating organizations include:
VA Dept. of Game & Inland Fisheries
MCB Quantico Natural Resources
Chapman Mill Historic Site
Bull Run Mountain Conservancy
Prince William Wildflower Society
Prince William Soil & Water Conservation District
PWC Forest Pest Management
Potomac Riverkeeper Network
Northern Virginia Bird Club
BRUU Green Team
Historic Prince William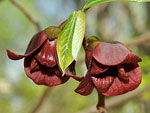 It was one of those March days when the sun shines hot and the wind blows cold: when it is summer in the light, and winter in the shade.
- Charles Dickens
BiCounty Parkway - March 15 Board of Supervisors Vote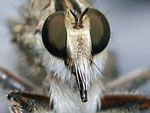 On March 15 the Board of Supervisors will vote on a motion to remove the Bi-County Parkway from the PWC Comprehensive Plan, as recommended by a February 17 Planning Commission vote.
The proposed Bi-County Parkway:
Would not meaningfully reduce commuter congestion, particularly on the east-west routes with greatest demand, such as I-66.
Would not provide better access to Dulles airport, because it would be located west of the airport; passenger and cargo facilities are on the eastern side.
Would encourage commercial developers to locate new jobs in Loudoun County, not Innovation or elsewhere in Prince William County.
Would diminish Prince William's economic competitiveness, threaten the Rural Crescent, and re-direct public infrastructure investments away from the Development Area, where projects are more cost-effective and benefit more people.
Please take a few minutes to share your views (again!) with the Board of Supervisors, click here to email all Supervisors.
Volunteer Planting - Help Improve Wildlife Habitat & Community Appearance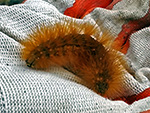 When: Saturday, March 19, 10am
Where: Meet in the parking lot for K9 Gunner Dog Park by the intersection of Minnieville Road and Colby Drive
RSVP and more information to alliance@ pwconserve.org, 703.499.4954
When we started planting native plants on the sloped buffer adjacent to K9 Gunner Dog Park, we didn't see so much as a beetle. Many plants have been growing for a couple years and we're starting to see caterpillars, butterflies, and birds.
On March 19 we'll be planting bare root shrubs and perennials to cover the last section of this buffer. Before we plant, we need to place landscape timbers into the slope to help stabilize the area until the plant roots are big enough to take over.
We will also be removing the dead vegetation left by last years flowers. To finish, we have mulch to cover the entire area. We have wheelbarrows, quite a few tools, and work gloves but extras are always helpful, especially clippers, shovels, and pitchforks. You can see there is a lot to do and we hope you can join us!
Bluebird Trail Monitors Needed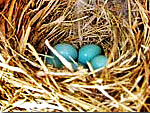 Volunteer - It's Spring!
Thanks to the many people who install and tend nesting boxes, Bluebird populations are growing.
In order to keep up the good work, we need volunteers to help monitor the Bluebird Trails at Chinn Park, Merrimac Farm, and Veterans Park from April to July.
MONITOR TRAINING DATES:
RSVP and more information to alliance@ pwconserve.org, 703.499.4954
Chinn Park
Sat, April 2, 1:30-3pm
Merrimac Farm WMA
Sunday, April 3, 12:30pm-2pm
Veterans Memorial Regional Park
Sunday, April 3, 4pm-5:30pm
Volunteers check nesting boxes to make sure all is well, address problems as needed, and record information about activity in each nesting box along the trail. Monitors follow a protocol to protect the birds nesting in the boxes and their young.
This is a great activity for families. There's nothing quite like seeing newborn Bluebirds grow from hatchling to fledgling. It takes about 90 minutes to cover an entire trail... unless you notice interesting things along the way and stop for a closer look!
Volunteer - Spring Cleaning at Merrimac Farm WMA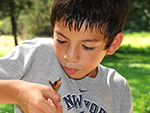 When: Saturday, April 9, 10am
Where: Stone House at Merrimac Farm WMA, 15020 Deepwood Lane, Nokesville
RSVP appreciated to alliance@ pwconserve.org, 703.499.4954.
Help us get ready for spring and the Bluebell Festival! There is a lot to do, inside and out.
We need to clear last years blooms from the Wildlife Garden and clean the Stone House. We have cleaning and gardening supplies but extras are always helpful.
After the work is done, please join us for a walk to the floodplain to see how the Bluebells are coming along.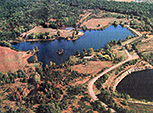 When: This coming Sunday, March 13, 1-2:30pm
Where: Meet at the main parking lot, across the dam and beyond Ronald Reagan Middle School, 16198 Silver Lake Road, Haymarket, VA 20169.
RSVP appreciated to alliance@pwconserve.org.
Come join us in our "leap into nature" at the start of Daylight Savings Time. Get out and see Mother Nature for a 90-minute casual two-mile hike.
March offers a chance to see patterns of tree branches without the cloak of leaves, to seek out vernal pools where amphibians breed, and to get some exercise in the fresh air.