In this Issue
Conserve Prince William Today Special Edition
Water Runs Through It: A Community Wetlands Safari
PWCA Open House: Talk Streams with Marc Aveni
Possum Point Coal Ash Permit Public Hearing
Thursday, February 16 from 7:00 to 10:00pm at Potomac Senior High School 3401 Panther Pride Drive Dumfries, 22026
Don't miss a great talk on native plants for your backyard!
Greener Gardens: One Step at a Time with Barbara Ellis this Sunday, February 12 from 2-4pm at Manassas Park Community Center, 99 Adam St, Manassas Park

Save the Date - The Annual Bluebell Festival at Merrimac Farm WMA is on
Sunday, April 9!
Discover native plants for your back yard habitat!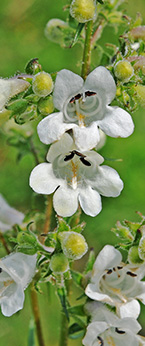 Beardtongue, Penstemon digitalis, beardtongue, has elegant clusters of long blooming white flowers that attract butterflies, hummingbirds, and other pollinators.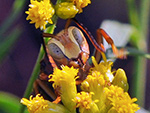 Conserve Prince William Today Special Edition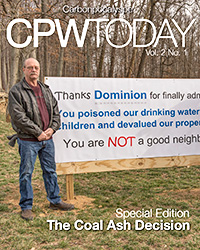 This special edition of CPWToday focuses on two critical issues, read it HERE.
The first is Possum Point Coal Ash disposal, the second is Global Climate Change.
At Possum Point, coal ash disposal issues need immediate attention because there is a public hearing scheduled on February 16 (see side bar).
Dominion Energy is proceeding as quickly as possible to implement the cheapest solution, despite some test data that indicate its coal ash ponds are poisoning nearby homeowners' water supplies and damaging Quantico Creek and the Potomac River.
The second, Global Climate Change, is happening faster than originally projected and is already impacting people and the environment.
You can make a difference in the outcome of both. It is our hope that the information we provide will help you do that.
It is not a cliché: Think Globally, Act Locally. Your support of local environmental organizations, such as the Prince William Conservation Alliance, makes a difference.
Water Runs Through It: A Community Wetlands Safari
Annual PWCA Fundraiser Party
Eat, drink and think green!
Sunday, March 12 from 3:00 to 6:00pm
Guest Speaker Alonso Abugattas, the Capital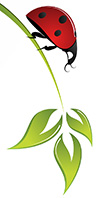 Naturalist, is a locally known naturalist, environmental educator, speaker, and storyteller. He is Co-Chair of the National Association for Interpretation Region 2, co-founder of the Washington Area Butterfly Club and Natural Resources Manager for Arlington County Parks.
Suggested minimum donation$50/ea. Buy tickets here or mail to PWCA, PO Box 6351, Woodbridge, VA 22195. Contact us at 703.499.4954, alliance@pwconserve.org.
PWCA Open House: Talk Streams with Marc Aveni
Tuesday, February 28, from 5:30 to 7pm at Prince William Conservation Alliance, 2241F Tackett's Mill Drive, Woodbridge
Special Guest Marc Aveni, Chief of Prince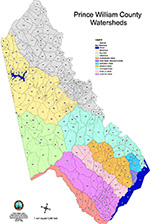 William's Environmental Services division, will share information about updates to stormwater runoff rules, local restoration projects, and Chesapeake Bay goals.
Please join us for a drink, appetizers, and a lively conversation about streams and wetlands from our backyards to the Chesapeake Bay!
Free of charge, everyone is welcome. Contact us at alliance@ pwconserve.org, 703-499-4954.