IN THIS ISSUE
Farms, Pollution & PWC: PWCA 1st Thursday Speaker Series
Prince William Conservation Alliance
703-499-4954
pwconserve.org
Save the Date!
Sunday, April 7 Bluebell Festival at Merrimac Farm
View Ernie Sears 4-minute video about the fun time everyone had at the 2012 Bluebell Festival, it's online HERE.
Read Terry Reardon's article about the 2012 Bluebell Festival HERE.


A free & easy way to support PWCA!

Shop through
our store
on Amazon.com and a % of your purchases comes back to our non-profit to benefit our programs!
Discover NoVA Nature!

Wood Ducks are shy and skittish, medium-sized perching ducks.

Adult males have distinctive multi-colored iridescent plumage and red eyes. Females are less colorful, with a white eye-ring and whitish throat. Both have crested heads.
When swimming, wood ducks bob their head back and forth in a jerking motion, which makes them easy to spot.

They feed by dabbling or walking on land. They mainly eat berries and seeds, but also insects, making them omnivores.



When: Sunday, Nov 4, reception* opens at 6:30 pm, program at 7:30 pm
Where: Tall Oaks Community Center, 12298 Cotton Mill Drive, Lake Ridge
Conservation Subdivisions: Sustainable Development or Green Sprawl???
Keynote Speaker
Cliff Fairweather, Naturalist &
Local Conservation Advocate
We hope you can join us! Suggested donation $50. Tickets are available online here or contact us to register at 703-499-4954, alliance@pwconserve.org.
* Casual attire; reception includes wine & soft drinks, tasty hors d'oeuvres, time to mingle and meet new friends
Nokesville Christmas Bird Count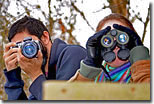 When: Sunday, December 23, beginning at 7:00 am
Where: The Nokesville count area is centered on Merrimac Farm and covers nearly 180 sq. miles. It includes Merrimac Farm Wildlife Management Area, Cedar Run and Foggy Bottom Wetland Banks, Nokesville Park, and the Prince William County landfill as well as portions of Prince William Forest Park, Marine Corps Base Quantico, and Fauquier County.
Volunteer - 3 ways to help:
(1) Identify and count birds in the field, beginning birders welcome;
(2) Identify and count birds in your backyard;
(3) Make some chili, corn bread or dessert and/or help serve to cold, hungry birders at the Merrimac Stone House, beginning at 11:00 am.
Registration - Required to 703-499-4954 or alliance@pwconserve.org
For more than 100 years, citizen scientists throughout the United States have volunteered their time to count birds for the Christmas Bird Count, a national event led by the Audubon Society. Their efforts provide important information about wintering bird populations, distribution, and changes over time.
Volunteer birders (including beginners) join a team that covers a portion of the total count area. Read more about the Nokesville Christmas Bird Count, including species observed by year, here.
PWCA 1st Thursday Speaker Series
When: Thursday, Nov 1, 7:30-9:00pm
Where: Bull Run Unitarian Church, 9350 Main Street, Manassas
Speaker Jay Yankee is District Manager of Prince William Soil and Water Conservation District, and farms approximately 50 acres in Prince William.
According to the Chesapeake Bay clean up plan, the new standards for agriculture land will be high and meeting the goals is going to be very challenging.
Please join us for an overview of nonpoint source pollution from farms in PWC, including informtion on the scope of the problem and what the Soil & Water Conservation District is doing to help prevent pollution in PWC and the Chesapeake Bay.
What's Up at Merrimac Farm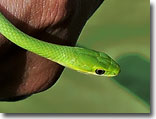 Bird Walk at 8:00 am on the last Sunday of every month. Next date is Nov 25. We meet at the Stone House, 15020 Deepwood Land, Nokesville.
The Wildlife Garden always needs help weeding and planting. Most work days are scheduled in advance, see our Calendar for updates. Some work days are more flexible, as time becomes available during the week.
Help with the Nokesville Christmas Bird Count by joining a birding team or helping with food at the Stone House.
For more info or to register for these fun activities, contact PWCA at 703-499-4954 or alliance@pwconserve.org.