In this Issue


$1 for $1 Match for donations before January 15!
Your gift will go twice as far, up to $3,000.
Act Local - there's never been a better time.


Birds are the most popular group in the animal kingdom. We feed them and tame them and think we know them. And yet they inhabit a world which is really rather mysterious.
- David Attenborough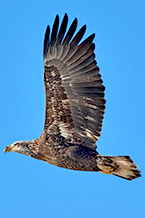 Prince William Conservation Alliance is an independent, non-profit environmental organization working to protect high quality habitats for people, plants, and wildlife.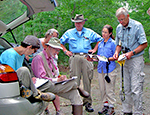 We're getting ready for 2017... and we're getting excited about opportunities to re-green the development area, protect local farms, lead wildlife surveys close to home, and meet new friends.
We're going to be busy in 2017! We rely on your generosity to carry forward our mission. Our successes this past year are thanks to your support.
Please consider making a special tax-deductible gift now, help make 2017 a year to remember! Click here to make your donation online or mail to PWCA, PO Box 6351, Woodbridge, VA 22195.
Please make a year-end gift today, and make 2017 even more successful.
Thank you so much. We couldn't do what we do without you!
Warm regards,
Kim Hosen
Executive Director
First Day Hike at Conway Robinson
Monday, January 1, from 2 to 4pm. Meet at the main parking lot at Conway Robinson State Forest, Route 29 and University Blvd., Gainesville, directions
Start the year off on the right foot! Join Charlie Grymes for an afternoon hike at the 400+ acre Conway Robinson forest, managed by the Virginia Dept.of Forestry.
Questions? Contact us at alliance@ pwconserve.org or 703.499.4954. RSVP not required.
Nokesville Christmas Bird Count Preliminary Results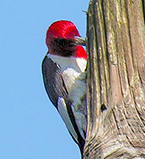 More than 50 people joined the Nokesville Christmas Bird Count on December 26.
Most identified and counted birds in the field, and a half dozen people joined us at the Stone House to put together a fine lunch for birders. Many thanks to everyone, it was an excellent day.
Not all the results are in so stay tuned. To date, the total species count is 83. Highlights include a Sandhill Crane at the Route 234 Wetlands Mitigation Area near Manassas Airport. A Merlin was sighted in Nokesville and a number of American Bald Eagles, eight of which were seen at the Prince William County.
Look for the final results on our webpage soon. Learn more about winter birds in Northern Virginia at our Last Sunday of the Month Bird Walk at Merrimac Farm WMA, more info is online here.