Land Use 101
Presentations are linked to the Agenda, below. Check our calendar page for the next workshop!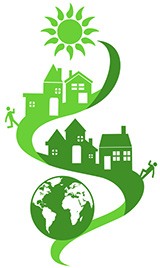 Do you ever wonder about the process by which land is developed? Are you wondering if a buffer is required along streams? How we can prevent flooding? What qualifies as open space? Who approves waivers and why does it matter?
Land use rules are our best tool to create communities that are attractive, safe, and sustainable. And the process affects us all – from our backyard decks to our parks, schools, malls and offices. You can't play by the rules if you don't understand them.
On April 28, local experts shared information and answered questions. With every seat taken, the workshop was also a great opportunity to meet people who are working to improve our communities.
Agenda
Welcome
The Honorable Ruth Anderson
Prince William Board of County Supervisors, Occoquan District

Planning: The Big Picture
Charlie Grymes, Chair, Prince William Conservation Alliance

The Role of Elected Officials
The Honorable Marty Nohe, Prince William Board of County Supervisors, Coles District

The ABCs of Land Use Planning
Rebecca Horner, Planning Director, Prince William County

What Happens to the Trees? Buffers, Landscaping, and Open Space
Julie Flanagan, Arborist, Prince William County Watershed Management

Stormwater: Practical Tips for Homeowners, Developers, and Realtors
Marc Aveni, Branch Chief, Prince William County Environmental Services

Cluster Development
John McBride, Attorney, Odin, Feldman & Pittleman

Conservation Wordbook
Charlie Grymes, Chair, Prince William ConservationAlliance