"Spring is for Hope" Photo Contest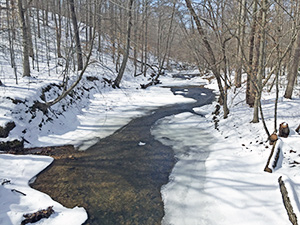 Prince William County has a lot of natural beauty, and this is your opportunity to share what's special about spring as seen through your camera lens. Enter to win copies of Butterfly and Dragonfly guides written by local naturalists, Bob Blakney and Judy Gallagher, and a one-of-kind T-shirt designed by local artist Jean Beard. Read below for the contest details.
To enter, please fill out the form here.
2021 Terms and Conditions:
The Prince William Conservation Alliance (PWCA) 2021 photo contest is open to all photographers over 18 years old.
Each of the finalists will receive a free PWCA membership and have his/her work featured in upcoming PWCA publications. The winners of each category will receive Butterflies of the Mid-Atlantic: A Field Guide, Northern Virginia Dragonflies and Damselflies: A Field Guide, and a one-of-a-kind T-shirt.
Photo Guidelines
Location:
PWCA is an independent nonprofit watershed organization working to protect natural areas and healthy communities through stewardship, recreation, and education. As we start to emerge from a year of covid-19 restrictions and winter turns to spring, we invite you to share your vision of springtime hope. Photos must be taken within Prince William County, Virginia.
Categories:
Landscapes and Waterscapes

Native Plants and Wildlife

People in Nature (must have permission of the subject. If the subject is under 18 years of age, you must have permission of the parent/guardian.)
Number of Allowed Submissions:
Image Size:
Photographs should be 1 MB or larger, at 72 DPI or more. Smaller-sized images with low resolution are less likely to be considered as finalists.
All photos should have captions as follows:
The subject in the image

The location of where the image was taken

The name of the photographer
No Watermarked Images PLEASE:
Violators will be eliminated from the competition:
Images must be the original art of the entrant, and the original artwork may be displayed in public and entered into the PWCA Photo Contest.

All images must be obtained legally. The photographer is responsible for obtaining the permission of any individuals depicted in images.
To Enter:
To enter, please fill out the form here. After the form has been received, we'll email you with instructions on how to enter the contest.
Eligibility and Judging:
Adults (18 years or older) are eligible to submit 3 images each to the three categories (Landscapes and Waterscapes, Plants and Wildlife, and People in Nature).
Contest: PWCA staff, with the help of guest judges, will select finalists in each category. Photos will be judged based on content, contrast, composition, and originality. Winners and runners-up in each category will be determined by a public online vote. Pictures with low resolution are less likely to be considered as finalists.
Deadline:
The Deadline for submitting photos will be May 20, 2021. Finalists will be determined by May 27, 2021 and a public voting period will commence soon thereafter. PWCA reserves the right to adjust the deadline(s) as the result of causes beyond its immediate control.
Your Rights:
You will retain all rights to any photograph you submit – including ownership if applicable. By submitting images to the Landscapes and Waterscapes, Plants and Wildlife, and People in Nature categories in the PWCA Spring is for Hope Photo Contest, you attest that you are 18 years of age or older.
You also grant PWCA a nonexclusive right, in perpetuity, to:
Publish the images for PWCA's purposes in any format, including on PWCA's website and in PWCA's publications or presentations, such as newsletters, emails, brochures, grant proposals, displays, and mailings.

Use, in connection with the Photo Contest, your name, city/county, and state in promotions and other publications.
As conditions of this permission, PWCA shall credit all photographs when the full name is available, or by the participant's Flickr username when the participant's full name is unavailable.
Questions:
Questions and inquiries about the contest can be emailed to photos@pwconserve.org
To enter, please fill out the form here.