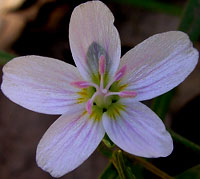 1st Thursday - The Subtle Colors of Early Spring

When: Thursday, March 5 at 7:30 pm
Where: Bull Run Unitarian Church, 9350 Main Street, Manassas
Questions? Contact us at 703-499-4954 or alliance@pwconserve.org
Before the long nights of winter's slumber are fully spent, before the exuberance of May colors the land in green, the subtle beauty early spring quietly waits to be enjoyed. This timely talk will draw you into a closer examination and appreciation of the awakening of the land to a new day.
Please join us on March 5 when arborist and nature photographer Julie Flanagan will share images, ideas and information on the great outdoors as wildlife and wildflowers prepare for the sunny days of spring. READ MORE...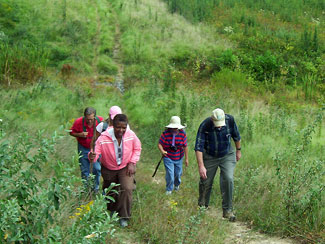 Trails & Blueways Council Proposed for PW
On February 25, 2009 the Prince William County Park Authority Board voted to approve draft by-laws for a Trails and Blueways Council, a first step toward making this goal a reality. Before the Council can be formed, the Board of Supervisors must approve the by-laws. No date has currently been scheduled for a Board vote, which will not likely require a public hearing.

According to Park Authority Board member Jane Beyer, "A Trails and Greenways Council can bring energy and enthusiasm to the development of a countywide trail network, and provide a vehicle for everyone to get engaged. I am very hopeful that this will help highlight opportunities in Prince William County." READ MORE...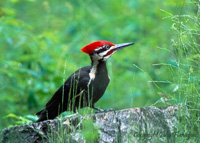 Birds of the Occoquan Bay Refuge
For 20 years Northern Virginia birder Jim Waggener has led a citizen science project to document birds and other wildlife at the Occoquan Bay NWR. Three new birds were added to the list in 2008, bringing the total to an amazing 240 species. Considering that the Occoquan Bay Refuge covers only one square mile and is surrounded by high density development, this speaks volumes about the importance of this small site to both wildlife and wildlife watchers. READ MORE...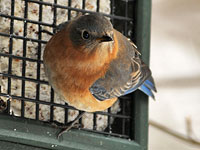 Bluebird Trail Volunteer Training Session
When: Saturday, March 7 from 10:00 to 11:30 a.m.
Where: Merrimac Farm Stone House Nature Center, 15020 Deepwood Lane, Nokesville

You can help keep Bluebirds common and make a real difference in maintaining biodiversity. The newly established Bluebird trail on Merrimac farm needs volunteer monitors. We hope you can help with this important project! No previous experience is required. Contact us at alliance@pwconserve.org or 703.499.4954 for more information and to RSVP. READ MORE...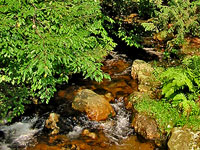 Leitch Park Stream Restoration - Find Out What's Up

When : Tuersday, March 17 at 7:00 p.m.
Where: McCoart Government Center, Occoquan Room

Beginning in April, Prince William County Watershed Management Branch will be rehabilitating three areas of Neabsco Creek at Leitch Park. Join us on March 17 when project leader Tom Dombrowski with the County's Watershed Management Branch will share news about what is planned for this exciting stream restoration. READ MORE...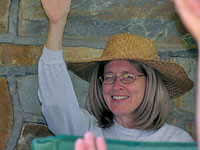 Greet Visitors at Merrimac Farm

Visitor Greeter Training Scheduled!

When: Saturday, March 14 from 10:00 to 11:30 a.m.
Where: Merrimac Farm Stone House Nature Center, 15020 Deepwood Lane, Nokesville
We need volunteers to help staff the Stone House on Fridays, Saturdays and Sundays to greet visitors, provide information about trails and programs, and help develop educational displays.
Qualifications include a cheery personality and an interest in developing a working knowledge of Merrimac Farm habitats and wildlife. READ MORE...