Developers Seek Approvals to Change PWC Comprehensive Plan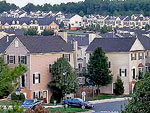 Developers have proposed changes to the Comprehensive Plan changes for approximately 1,140 acres of land, including three proposals that would remove approximately 375 acres from the County's "protected" rural area (Rural Crescent) and eight proposals that would convert nearly 300 acres planned for Semi-Rural Residential uses to more intensive uses. Click here to read more or here to read more and share your views on our blog.
Stream Restoration at Leitch Park
When: Tuesday, March 17, 7:00 p.m.
Where: McCoart Building, Occoquan Room
Stream conditions along most of Neabsco Creek are poor and in need of restoration. Beginning in April, PWC Watershed Management will be rehabilitating three areas within Leitch Park. Join us tonight when Project Leader Tom Dombrowski will share information on this exciting project. The program include a presentation followed by community dialogue, so bring your questions. READ MORE...
Tour Featherstone National Wildlife Refuge
When: Saturday, March 21 from 8:00 to 11:00 a.m Where: Meet at the Rippon VRE parking lot, intersection of Rippon Blvd. and Farm Creek Drive Watch wildlife in Woodbridge! J oin Prince William Conservation Alliance naturalists on for a guided tour of the Featherstone National Wildlife Refuge. The Featherstone Refuge is generally closed to public uses and many people do not even know it exists. Now is you chance to visit this fabulous natural area along Prince William's Potomac River shoreline. Registration required - contact us at 703.499.4954 or alliance@pwconserve.org. Read more... READ MORE...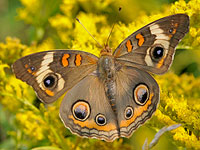 Habitat Partners Workshop at Merrimac Farm
Where: Merrimac Farm Stone House Nature Center Register by April 8 to alliance@pwconserve.org or 703.499.4954 A re you interested in learning how to improve habitat for wildlife in your community? Then this is the workshop for you! This hands-on training will focus on how to design a habitat that attracts butterflies, birds and other wildlife. During the training participants will work in teams to draw a habitat site plan to scale and develop a plant list using native species. Afterwards, everyone will have the opportunity to sign up for a planting day at Merrimac Farm to install the garden designed during the workshop, scheduled for this coming fall. READ MORE...
Spring is on the way!