IN THIS ISSUE
May all your weeds be wildflowers.
In the News
Baltimore Sun; March 19 2009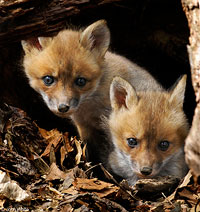 When
: Thursday, April 2 from 7:30 to 9:00 p.m.
Where
: Bull Run Unitarian Universalist Church, 9350 Main Street, Manassas,
directions
Wild mammals are very common but often so secretive that we do not see them much. Also, most are active at night (when we are not). They live in a variety of habitats and are remarkably diverse in appearance. Some fly, others live in trees or underground, and some never leave the water. Please join us on April 2 when biologist Dr. Larry Underwood will share information and answer questions about the fascinating wild mammals of our region.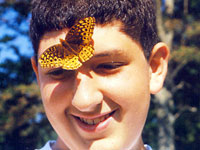 When: Saturday, April 11 from 9:00 a.m. to 3:00 p.m.

Where: Merrimac Farm Wildlife Management Area, 15014 Deepwood Lane,
directions
The Bluebells are up and filled with buds... looks like another spectacular display of blue along the Cedar Run shoreline at Merrimac Farm. As one visitor said at last year's event, it's like walking through Oz.
Merrimac Farm is springing with life after a cold winter. Right now Upland Chorus Frogs are calling. Soon, after breeding, they will disappear into the woods until next spring. Migratory birds, butterflies, turtle and snakes are all finding a place in the sun as the days grow warmer.
Join us on April 11 to discover more about nature close to home! Read more...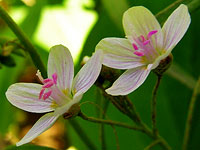 Prince William Wildflower Society 23rd Spring Wildflower Garden Tour
When: Sunday, April 19 from Noon to 5:00 p.m.
Where: Three location in Prince William... (1) Enrikat Garen, 8419 Cabin Branch Court, Manassas; (2) Slover Garden, 11800 Hilltop Drive, Lake Jackson, Manassas; (3) Vehrs Garden, 8318 Highland Street, Manassas.

These gardens show a variety of styles and some emphasize that grass is not king. Working in harmony with nature is a goal. Tours are free of charge. Questions? Contact Nancy Vehrs at 703-368-2898 or pwwc.vnps@yahoo.com.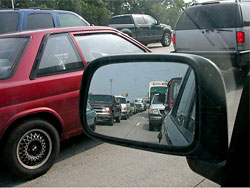 On April 15 at 7:00 a.m., the Prince William Planning Commission has scheduled a public hearing and vote on proposed changes to the Land Use Chapter of the Comprehensive Plan.

This is where we get to make decisions that will shape the future of Prince William.
Roads used to be king. So did General Motors. We need to plan for the future, not for the past. We can't afford more of the same development. That approach just guarantees perpetual traffic congestion and high taxes for local bonds... the state is out of money for roads. We need a land use plan that is consistent with transportation goals and acknowledges fiscal realities, not vague blather.
All citizens are encouraged to attend the April 15 7:00 p.m. public hearing at McCoart Government Center and share their views. Before then, you can visit our blog
here
to read more about options and opportunities, and share your views.