IN THIS ISSUE
He who plants a tree
Plants a hope.
~Lucy Larcom
New on our blog... click
here
to read more and share your views.
* Forests - what we do locally also makes a difference

* Park Authority - public meetings to plan park development

* Prince William Forest Park - historic cabin restoration

* Metro extensions to Prince William and the tooth fairy
FUN FACTS
According to the 2007 Virginia Outdoor Plan:
1. Small company owners say recreation, parks and open space are the highest priority in choosing a new location for their business.

2. Corporate CEOs report that employee quality of life is the third most important factor in locating a new business.
IN THE NEWS
Press of Atlantic City; August 20 2009
New York Times; August 31 2009


Washington Examiner; April 12 2008
Bloomberg; August 31 2009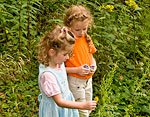 New 6-week session begins Tuesday, Sept. 22!
Early Explorers introduces children ages 4 to 6 to the natural world beyond their backyard. Each week children explore a different topic, such as animal homes, the forest floor or scat (always a preschool favorite!).
Two class times are offered on Tuesday mornings - 9:00 to 10:30 a.m. and 11:00 a.m. to 12:30 p.m. Each class runs for 90 minutes and is capped at eight participants.
Keep reading...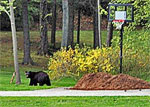 When:Thursday, Sept. 2, 7:30 to 9:30 p.m.
Where: Bull Run Unitarian Universalist Church, 9350 Main St., Manassas
From Gainesville to Tyson's Corner, black bears are increasing seen throughout Northern Virginia. Is this just a few bears coming in from the mountains or are bears expanding their territory?
Join us tomorrow evening when Virginia Dept. of Game & Inland Fisheries biologist John Rohm answers these questions and shares information about black bears, their Northern Virginia habitats and what you should do if one is seen in a neighborhood near you.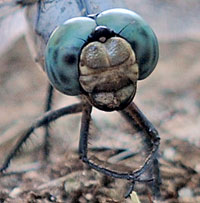 You don't have to visit a rain forest to see cool critters. Some pretty amazing animals can be found right here in Northern Virginia.
They're everywhere you look (often when you least expect it)... in your garden, along the stream corridor behind your house, local natural areas and buffers along ball fields.
Our Nearby Nature website covers local wildlife, it's a good first stop on the path to identifying that bird, butterfly or lizard you spotted.
Thanks to contributions from local photography enthusiasts, notably Julia Flanagan and Tony Coomer, the website includes some outstanding photos of local wildlife. Our "virtual volunteers" have been busy adding information on habitats, behavior and cool facts about the different species.
The website is always under construction, and your contributions are always welcome! Click here to check out our progress and email PWCA at alliance@pwconserve.org if you'd like to help.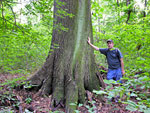 Community Meeting Scheduled:
When: Thursday, Sept. 10, at 7:00 p.m.
Where: Development Services Building, Room 202, 5 County Complex on PW Parkway
The Comprehensive Plan Environment Chapter covers a range of topics, including stormwater standards, impervious surfaces, tree save areas, low impact development, limits to clearing and grading, streams and wetlands, energy conservation, land conservation and more.
Following the community meeting on June 24, the Planning Commission and County staff have been working to develop draft text for the Comprehensive Plan Environment Chapter update.
Prince William citizens, businesses, organizations and developers are encouraged to share their views on the draft text at the Sept. 10 community meeting. Written comments can be submitted to PCFeedback@pwcgov.org.
The rules are made by the people who show up... don't wait until new development or road construction projects are proposed near your neighborhood.
If you're concerned about stream quality, neighborhood flooding and drainage problems, tree preservation and high quality communities, this is the time to get involved.

| | |
| --- | --- |
| | Park Authority seeks community input |
MASTER PLAN COMMUNITY INPUT MEETINGS

Wiita Property
70-acre property, located between Glenkirk Road and Vint Hill Road that was proffered to County citizens for use as a park (no restrictions on recreation uses). Keep reading...

Wednesday, Sept. 16, 7:30 to 9:00 p.m., at the PWC Park Authority Headquarters, George Hellwig Memorial Park, 14420 Bristow Road, Manassas

Silver Lake
233-acre property, located on Antioch Road west of Haymarket that was proffered to County citizens for use as a park (no restrictions on recreation uses). Keep reading...


Tuesday, Oct. 6, from 7:30 to 9:00 p.m., at Mountain View Elementary School, 5600 McLeod Way, Haymarket
STRATEGIC PLAN

The Park Authority's strategic plan establishes the guideline for the development of recreation facilities and programs during the 2011-2015 time period. Keep reading...


Sept. 14, 2009 7:30 PM at George Hellwig Memorial Park, 14420 Bristow Road, Manassas