IN THIS ISSUE
Silver Lake - Parks for people, plants & Wildlife; 1st Thursday Speaker Series
Smart, Clean & Green: Revitalizing Communities Close to Home
Bird Walks
Merrimac Farm & the Rte 234 Wetland Mitigation Area
Especially for Families
Autumn at Merrimac Farm & Nature Journaling
Especially for KidsHome Sweet Home at Merrimac Farm (teacher workday)
Prince William Supervisors ask state to raise taxes
For more information, visit our website at
pwconserve.org

Bittersweet October. The mellow, messy, leaf-kicking, perfect pause between the opposing miseries of summer and winter.
—Carol Bishop Hipps
Act Locally
The Prince William Conservation Alliance depends on your support and generosity for activities that protect important natural areas, create stewardship and education opportunities for people of all ages, and sustain online resources including this e-newsletter. Click here to donate online.
In the News
Cardin offers new remedy for ailing BayAnnapolis Capital; October 20 2009
7 reports direct federal agencies to take lead in Bay cleanup
Chesapeake Bay Journal; October 2009
[PWC] Park Authority just can't hit the fairway
News & Messenger; October 10 2009
Alien giant snakes threaten to invade up to 1/3 of U.S.National Geographic; October 14 2009
Tests on pesticides criticized
Baltimore Sun; October 16 2009
Drives of a lifetime: the world's greatest scenic routesNational Geographic; October 2009

Virginia gets D+ on infrastructure
Virginia Business; October 15 2009

2009 infrastructure report card for Virginia
American Society of Civil Engineers; October 2009
FUN TREE FACTS
People shop longer along tree-lined streets and apartments, and offices rent more quickly in wooded
areas.
Trees can add 10 percent or more to aproperty's value.
Trees can reduce air conditioning needs by 30 percent, and used as windbreaks, trees can save 20 to 50 percent in energy used for heating.
Trees reduce noise pollution by absorbing unpleasant sounds.
Trees improve air quality by trapping and holding dust particles that can damage human lungs.
Tree leaves absorb carbon dioxide and other poisonous gases and, in turn, replenish the atmosphere with
oxygen for us to breathe. (One acre of trees provides oxygen for 18 people.)
Smart, Clean & Green: Revitalizing Communities Close to Home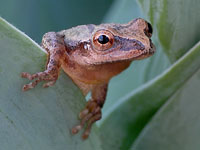 When: Thursday, Oct. 29, 7:30 to 9:00 p.m.

Where: Chinn Park Library, Trustees Room, 13065 Chinn Park Drive
This panel presentation and community discussion explores new tools and ideas that can help communities make smart investments, use resources wisely and improve quality of life while reducing our footprint on the earth.
Panelists:
Michael May
PWC Board of Supervisors, Occoquan District


Charles Grymes
Board Chairman, Prince William Conservation Alliance

Michael Rolband
President, Wetland Studies and Solutions

Paul Schwartz
National Policy Coordinator, Clean Water Action
This free community program is sponsored by the Clean Water Fund and Prince William Conservation Alliance.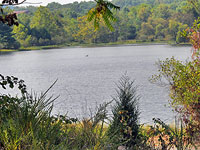 First Thursday Speakers Series
When: Thursday, Nov. 5, 7:30 to 9:00 p.m.
Where: Bull Run Unitarian Universalist Church, 9350 Main Street, Manassas

The 230-acre Silver Lake Park opened October 1 for hiking, biking, horseback riding and fishing. This new park includes an approximate 25-acre lake, 7-acre abandoned quarry, fields and forests.

In addition, when Charles Smith visited the site in early September at the request of the Park Authority, he discovered the presence of

rare plant communities

, which have since been verified by the VA Dept. of Conservation and Recreation.
Please join PWCA on Nov. 5 for Charles Smith's presentation describing the natural features and history found at Silver Lake Park!
Merrimac Farm Wildlife Management Area
When: Thursday, Nov. 5, 7:30 pm
Where: Stone House, 15020 Deepwood, Nokesville
Leader: Harry Glasgow
Route 234 Wetland Mitigation Area
When: Saturday, Oct. 31, 7:00 pm
Where: RSVP to alliance@pwconserve.org for directions or check online here
Leader: Kurt Gaskill
Autumn at Merrimac Farm
When: Sunday, Oct. 25, 2:00 to 3:30 p.m.

Where: Stone House Visitor Center, 15020 Deepwood Lane, Nokesville
As the days grow shorter, the weather colder and leaves fall from the trees, we stay warm and snug inside our homes, but how do animals survive? Bring the family and join us to learn more about adaptations that help animals survive the winter! We'll be inside and out, so dress for the woods!
Nature Journaling at Merrimac Farm
When: Sunday, Nov. 15, 2:00 to 3:30 p.m.

Where: Stone House Visitor Center, 15020 Deepwood Lane, Nokesville
Have your ever taken a great hike and wished you had a way to remember what you saw and heard? Nature journals are a great way to record your personal reflections and observations about the great outdoors.
Join PWCA's Linda Johnston to explore some creative ways to record your reflections about the natural world. We'll take a short walk and return to the Stone House to explore various ways of putting observations from our minds eye to paper.
RSVP appreciated to PWCA, alliance@pwconserve.org or 703.499.4954. Read more...
Home Sweet Home at Merrimac Farm
When: Monday, Nov. 2, 10:00 a.m. to Noon

Where: Stone House Visitor Center, 15020 Deepwood Lane, Nokesville
Don't sit at home on this teacher work day for Prince William public school students!

Animal homes are specific to the needs of individual species - each is unique and special. After our outdoor exploration, we'll return to the Stone House where youth will design and create an animal habitat using provided craft supplies.

Suggested contribution is $10/participant. Questions and RSVP to alliance@pwconserve.org or 703.499.4954.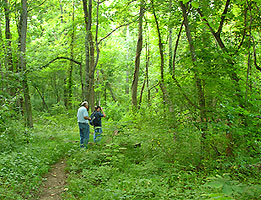 The most recent Farm Bill asks all states to complete an assessment of forests and forestlands, and develop potential strategies to address any issues identified in the process. As part of this assessment, the Virginia Dept. of Forestry is seeking community input through an on-line survey.
This is an opportunity to have input on state policy & funding that increases the importance of the urban and community forest. The assessment is centered on three major national themes:

1. Conserve Working Forests
2. Protect Forests from Harm
3. Enhance Public Benefit from Trees and Forests

The survey is divided into ten sections, brief background information is provided for each. The survey takes about 20 minutes to complete and will be online through Thursday, October 29.

Click

here

to complete the survey and share your views with the Virginia Dept. of Forestry.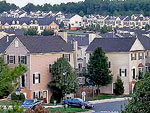 How will Prince William get new roads, commuter rail services, and maybe even a ferry up the Potomac River – even though the Virginia Department of Transportation is almost broke?

The county's draft 2010 legislative agenda requests the General Assembly to "secure new transportation funding to bolster existing highway and transit revenue sources."
The draft legislative agenda also says "Prince William County does not suppport diverting existing General Fund revenue streams to transportation."

That leaves two options: raise taxes, and divert transportation revenues to Northern Virginia (NOVA) and away from the Rest of Virginia (ROVA). Keep reading...