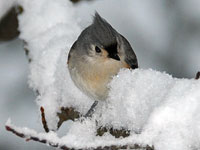 Last night the Board of Supervisors approved new Transportation and Land Use Chapters of the Comprehensive Plan.
Although the public hearing was closed, some citizens shared their views at Citizens Time. Mid-county SRR communities were well represented, showing strong support for the draft text intended to better protect the Occoquan Reservoir.
However, after Citizens Time was closed, Chairman Stewart and Supervisor Jenkins proposed substantive changes to the drafts, including one that removes public hearing requirements for the addition of lights at ball fields countywide.
Other amendments targeted the Mid-County SRR district, where the majority of Supervisors rejected draft text intended to increase protection for environmental resources in close proximity to our public drinking water supply, including creation of an Occoquan Reservoir Protection Overlay Zone.
Instead, most Supervisors voted to maintain a business-as-usual approach, negating input provided by citizens over the last two years.
Citizens were not provided with an opportunity to read or review the amended text. There was little discussion on most amendments, making it is difficult to understand or assess what was being proposed.
In the end, Supervisors approved the Transportation Chapter by unanimous vote. The Land Use Chapter was approved by a 7-1 vote, with Supervisor Mike May standing alone in advocating for a transparent process and a more positive Comprehensive Plan.
Share your views on our blog here.