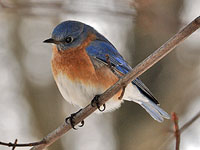 When: Sunday, March 7, 2:00 to 3:30 p.m.
Where: Merrimac Farm Wildlife Management Area, 15020 Deepwood Lane, Nokesville

We need volunteers to help monitor Bluebird Trails at Merrimac Farm WMA and Chinn Park. People interested in helping at either location should attend the March 7 training at Merrimac Farm.
Bluebirds are a dramatic environmental success story. Thanks to the many people who install and tend nesting boxes. Bluebird populations are growing once again.
Responsibilities for volunteer monitors include working with other volunteers to check the nesting boxes bi-weekly, make sure all is well and record information about what is happening along the trail. No previous experience is needed
Email bluebird@pwconserve.org or call us at 703.499.4954 for more information and to RSVP.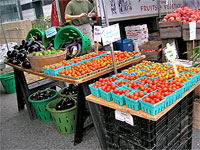 When
: Thursday, March 4, 7:30 to 9:00 p.m.
Where: Bull Run Unitarian Universalist Church, 9450 Main Street, Manassas

Do you know what you are putting in your mouth? Where did it come from and what's in it? How far did it have to travel before reaching your table? Is it possible to have agriculture in DC's densely populated suburbs?

Join Hiu Newcomb, owner of Potomac Vegetable Farms, as she tackles these questions and talks about the benefits of locally grown food and sustainable agriculture. Read more...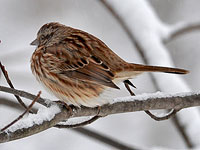 When: Saturday, March 20, 8:00 a.m. to Noon
Where: Prince William Forest Park, Turkey Run Education Center (TREC)
Registration and more information: Contact Kelly Westermeyer at kelly_westermeyer@nps.gov or 703.221.7181.

Celebrate birds with Flying WILD, a new conservation education guide featuring interdisciplinary hands-on activities. Topics include migration, adaptation, the importance of habitat, and bird conservation efforts. The guide contains activities suitable for all grade levels. It's a great resource for teachers as well as Scout and 4-H leaders. Facilitated by Kelly Westermeyer and Kim Hosen; sponsored by the Virginia Dept. of Game & Inland Fisheries.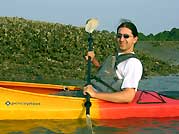 Governor McDonnell's proposed budget calls for the closure of five Virginia state parks, including Mason Neck in Fairfax County. If approved, nearly 10,000 acres of publicly-owned parkland would be closed to the public for the foreseeable future. In addition to the 1,814-acre Mason Neck State Park, the public would no longer be welcome at Caledon Natural Area, False Cape State Park, Twin Lakes State Park and Staunton River Battlefield Park. When it comes to parkland, Virginia is already at the bottom of the barrel. According to the National Association of Park Directors, last year Virginia ranked 46th in parks spending per capita and 47th in percentage of state general funds devoted to parks.

Please take a moment to support Virginia State Parks. Click
here
to submit your comments online.
| | |
| --- | --- |
| | Tools for Change Workshop - Energy Efficiency |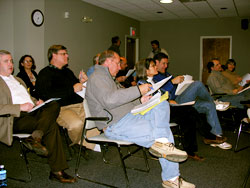 When: Saturday, February 27, 1:00 to 5:00 p.m.
Where: Fair Oaks Merrifield Garden Center, 12101 Lee Highway, Fairfax
RSVP
required; click
here
to register.
This workshop features moderated panels on efficiency in business and homes, and communicating the climate change message and working with the media, followed by hands-on advocacy skills training.
Sponsored by Arlingtonians for a Clean Environment, Audubon Naturalist Society, Audubon Society of Northern Virginia, Chesapeake Climate Action Network, Friends of Potomac River Refuges, Prince William Conservation Alliance, Sierra Club, Sustainable Loudoun, and the Virginia Native Plant Society.