Bluebell Festival at Merrimac Farm WMA


Saturday, April 8 2023, from 10:00am to 3:00pm
15014 Deepwood Lane, Nokesville, directions
Family-friendly (no pets allowed), free, donations appreciated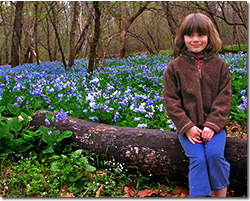 Please join us on Saturday, April 8, to welcome spring, celebrate nature close to home and view the fabulous Virginia Bluebells that carpet the Cedar Run shoreline for nearly a mile.
Meet local organizations and people who are working to improve our community. With some of the best Northern Virginia naturalists leading tours and activities, we're looking forward to a special day at an outstanding natural area. Family-friendly and free of charge (bring cash for vendors).
2023 Tour Schedule!
10:00 am

Colonel Brooks / Court Squires

Opening Remarks

10:20 am

Claudia Thompson Deahl
PWWS

Explore the Wonders of Spring!

10:40 am

TBD

11:00 am

Kevin Parker
PWCA

A Home for Every Bird

11:20 am
Krisiti Smedley
PWCA
History of the Woods at Green Level Cemetery

11:40 am

Julie Flanagan
New Earth Photography

Native Trees and Forest Ecosystems

12:00 pm

Robin Firth
PWC Mosq & Pest Mgt.

Mycology* Walk
*study of mushrooms

12:20 pm

Court Squires
PWCA

Bluebell Storytime with Ms. Court

12:40 pm

Ashley Studholme
PWCA

Springing into nature

1:00 pm

Charlie Grymes
PWCA

Floodplain ecology

1:20 pm

Larry Meade
NoVA Bird Club

Things that fly -- Birds, butterflies and dragonflies

1:40 pm

Nancy Verhs
VNPS/PWWS
Woodland, Wildflowers and Other Native Plants

2:00 pm

David Cuff
Historic PW

Green Level Cemetery

2:20 pm

Valerie Huelsman
Master Naturalist

How do bugs affect forest health?
Sponsored by Prince William Conservation Alliance and the Virginia Dept. of Wildlife Resources with support from Marine Corps Base Quantico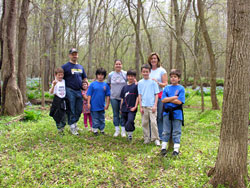 Appropriate attire for Merrimac Farm is always sturdy shoes and long pants, no matter the season. Tuck your pants into your socks to help keep bugs out.
Click HERE to read more about Merrimac Farm.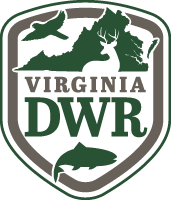 Virginia Dept. of Wildlife Resources

MCB Quantico Natural Resources

Prince William Conservation Alliance

Prince William Wildflower Society/VNPS

Virginia Bluebird Society

PWC Forest Pest Management


VCE PW Master Gardeners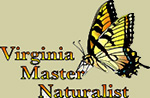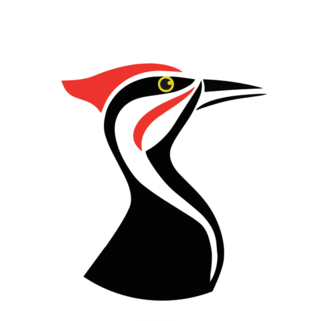 Audubon Society of Northern VA